Imagine you're flying over the Pacific Ocean to spend a nice vacation in an exotic resort. You're thinking of all the things you're going to do and all the drinks you're going to try once you reach there.
While you're in the middle of your imagination, living your best time, you suddenly look out of the window only to find out that the plane you're traveling is literally falling and going to crash at any time. Even worse, you find you're the only survivor from the crash and now stuck on a stranded island.
You'll have to do everything to survive on that island now. Stranded Deep is all about that.
The Gameplay
You play as a lone survivor trying to survive by collecting resources and hunting for food. Like in other surviving games, you'll have to search for food and water to keep yourself from starving and dehydration. You'll also need enough sleep to function properly.
Procedurally generated terrains, dynamic weather systems, and day/night cycles give another dimension to the game. You'll have to think about how to approach the game every once in a while. You can also do other activities such as building a shelter or starting a fire.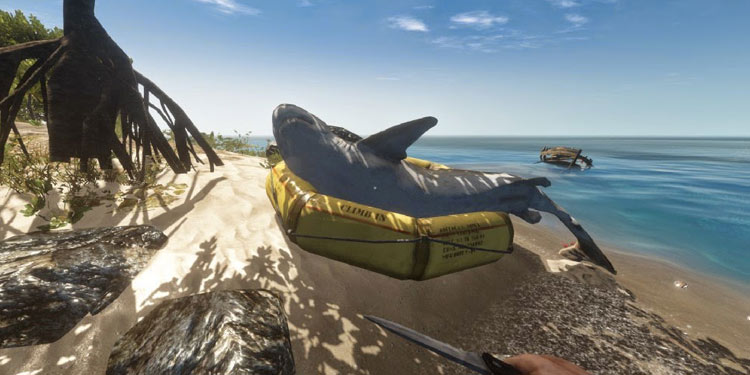 There isn't really a clear objective in this game. You're free to play however you like. You can craft weapons and go fight with sharks or squids or just play like any normal survivor would do in that situation. Just remember to collect food and water to avoid death by starving.
The game is pretty fun for a while when you're hunting animals and crafting different items. But when you're doing the same repetitive tasks over and over, the game starts to get pretty boring pretty soon, especially when you're the only player in the whole game.
So you must be thinking, if this game does not have any people beside you, surely there is a multiplayer option, right? After all, how are you supposed to play the game all by yourself?
If you're having questions like this and want to know if this game has a multiplayer or split-screen, you don't need to worry. We have you covered.
Stranded Deep is available on PlayStation 4, Xbox One, and Windows PC.
Does Stranded Deep Split-Screen?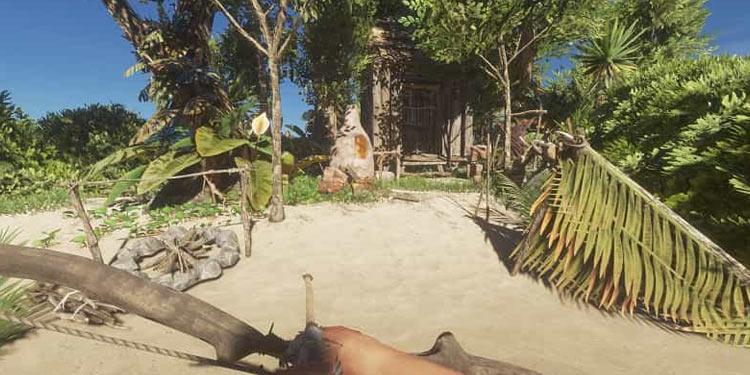 The answer is both yes and no. Stranded Deep is split-screen on PC but not on consoles. So it is possible to play this game with your gaming buddy or little brother if you're on a PC. If you're a console player, you don't have any option other than playing solo.
However, you'll need two controllers to play on split-screen. Once you've managed to get your hands on two controllers, you and your friend can jump into the game right away.
How to Enable Split Screen in Stranded Deep
You can try these steps to enable split-screen on a PC:
Launch the game.
Go to the OPTIONS menu and select INPUT.
Select XINPUT GAMEPAD 1 for Player1 and XINPUT GAMEPAD 2 for Player2  and click APPLY.
Click on the NEW GAME and select COOPERATIVE mode.
Now, you can select and customize your respective character. After selecting the character, you'll be able to play with each other on split-screen.