The FPS looter shooter game Destiny 2 is once more at the peak of its journey with the new Witch Queen expansion. For folks who haven't heard about the Destiny series, it's an FPS game with the elements of RPG (Role Playing Games) and MMO (Massively Multiplayer Online).
Ever since its release in 2017, Destiny 2 has continued to improve. It is very addicting once you start to get the hang of it, and you'll easily spend most of your time playing and grinding the levels. When you're not playing, you'll be bragging about your achievements to your friends.
When you first start the game, you can create a unique character from 3 different classes and elements. These characters will have different abilities and perks according to the classes and elements you pick. You can then play either PVP or PVE mode or the mix of both in exciting, thrilling matches.
Each player in Destiny 2 is known as Guardian.
Whether you're a fan of a classic campaign mode where you immerse yourself in intriguing gameplay and watch hundreds of lore of the game unfold before your eyes or someone who takes fun in killing opponents and showing off your skills, it is one hell of a ride.
The developers add new expansions almost every year to ensure that you'll never run out of places to explore and feel bored playing the same old content.
Weapons and Cosmetics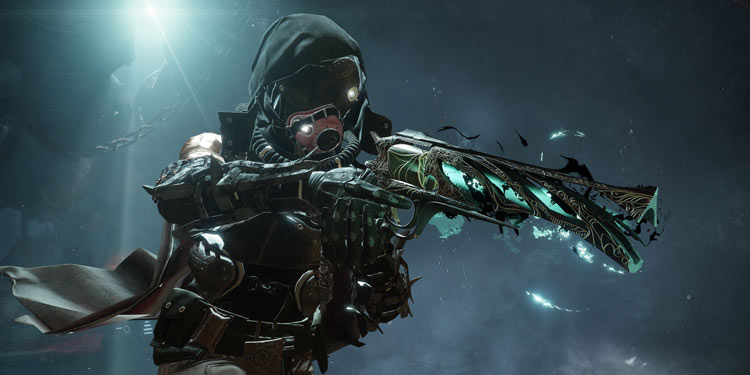 Apart from the amazing gameplay, you can also purchase weapons and cosmetics which provide additional stats and more power to your attacks. There is a huge arsenal of weapons to choose from. Some of them are free, while some of them cost real money.
The same goes for cosmetics. On top of making you look completely badass, they also increase your stats and armor. With The Witch Queen expansion, you can now craft and level up your own unique weapon with the materials you've collected.
You can play this game with your friends and enjoy some outer-space FPS shooting across different platforms. The game supports cross-platform, so you don't have to worry about being left out just because you have different platforms than your friends.
But what to do when you and your friend want to play on the same platform? Are you wondering if this game has a local multiplayer so you can have a good time with your buddy? So, is Destiny 2 Split Screen ? Let's find out!
Destiny 2 is available on PlayStation|5, Xbox One, Xbox Series S|X, Google Stadia, and Microsoft Windows.
Does Destiny 2 Have a Split-Screen?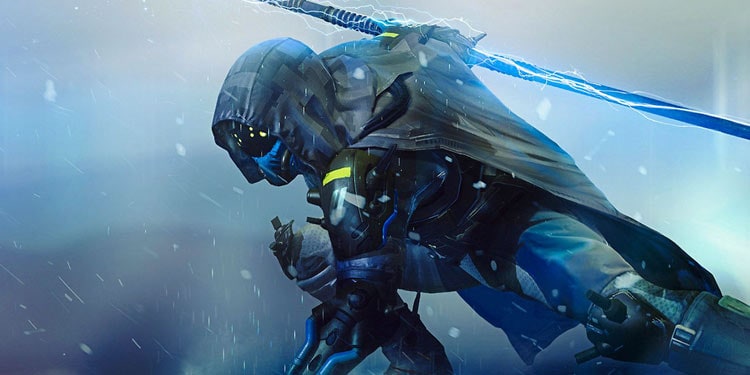 Unfortunately, not. Both Destiny and Destiny 2 do not have a split-screen feature on any modes. The developers did announce the split-screen feature for Destiny 2 at one point, but it seems like it was just a big prank from them.
If you were thinking of having some FPS action together with your friend or sibling on the same couch, sorry, but you might have to search for another game.
However, it has both an online coop and multiplayer modes. The game supports up to three players in campaign mode and up to six players in multiplayer modes (also known as raids). So as long as you and your friends have this game installed on your consoles, you should be able to play with each other with ease.
Note: Keep in mind that although Destiny 2 is a free-to-play game, some features and expansions need to be purchased before you can play them. If you have purchased them and your friends haven't, you might not be able to play that particular expansion with each other.