Deep Rock Galactic takes you on a trip to outer space on a distant planet full of valuable minerals and dangers lurking around every corner. It is a first-person shooter game that gives the vibe of playing indie games with vibrant colors and cool graphics.
Be ready to dive into the underground caverns of a dangerous planet known as Hoxxes IV, which is brimming with valuable minerals and biomes. You and your friends play as dwarves to collect these minerals while fighting off hordes of alien insects.
The Gameplay
The primary objectives can range anywhere from mining rare minerals and stealing eggs from aliens to eliminating aliens and stealing the lost equipment of the squad who died during the mission.
While these objectives are enough to clear the mission, you can also complete other objectives that give you a few extra credits to upgrade your weapons, skillsets, and levels.
It is an excellent game featuring both action and adventure. You'll choose your dwarf from the four available classes, each one having its own traits, specialty, and a wide range of weapons.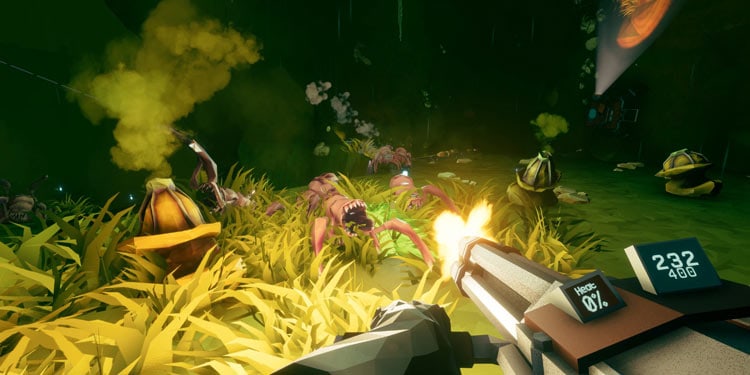 In addition to that, powerful additional skills and abilities can be purchased using perks points you collected by completing specific objectives.
You can then play solo or with your friends to explore the depths of the planet in search of valuables. It certainly feels great to see your cute little dwarf transform into a big-bearded giant as you start putting your reward to his upgrades.
But playing with friends is definitely the correct way to play this game. That is because each mission has objectives of either mining a specific rare mineral or stealing alien eggs.
And if you only focus on completing the objectives, you'll leave yourself wide open for attacks. On the other hand, if you keep defending, you'll never be able to complete the objective.
So having a balanced team with both offense and defense gives you the best chance to beat the game. That being said, you might be wondering if you can play this game in a local co-op with your friends or siblings. If so, you don't need to worry as we've got all the answers related to that.
Let's take a look to see if it has a split-screen option!
Deep Rock Galactic is available on Xbox One, PlayStation 4|5, and Microsoft Windows.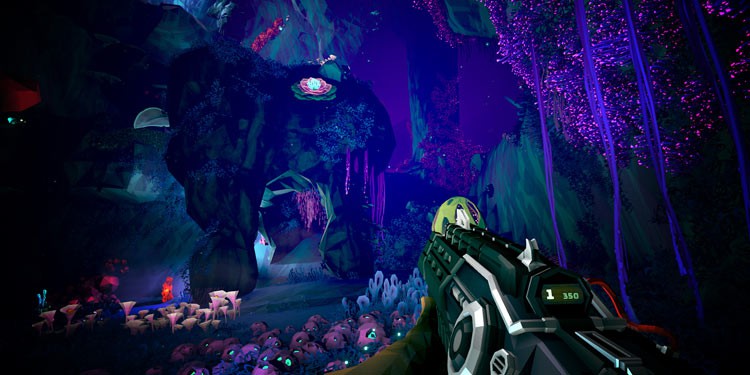 Is Deep Rock Galactic Split Screen?
No, the game does not have a split-screen. Deep Rock Galactic is a co-op based game, but it does not have any local co-op options. It is quite disappointing that it does not have a split-screen, but it is the feature that the developers have chosen to omit in recent titles.
The only way you'll be able to play it with your friends is through the online multiplayer. The game supports up to four players through online co-op multiplayer. So, if you and your friends are playing the game from the comfort of your homes, you can invite each other and jump into action right away.
Frequently Asked Questions
Can you play Deep Rock Galactic Solo?
Absolutely yes. The game can be played both solos and cooperatively with friends. However, playing solo might be quite a difficult task, and you'll often find yourself in dangerous situations.
Is Deep Rock Galactic Open-World?
Well, the answer is no. The terrain in Deep Rock Galactic is procedurally generated that'll generate a new plane in each game, and it provides exploration to some extent. But it is not an open-world game.