For Honor is a combat game set in a medieval period where you can choose legendary warrior characters like Samurai, Vikings, a bold Knight, a Wu lin, and rage in an intense battle for survival. Due to its rich graphics and great gameplay, For Honor is preferred all over the world.
The game offers an action-packed thrilling battle between players. You can have some serious fun with your friends but there might be something holding you back. You may wonder if you can play battle with your friends cross-platform or not.
So, can you play with your friends across different platforms? Is For Honor a cross-play game? If you are reading this then we have got you covered. So let's take a quick walk over it.
Does For Honor Support Cross-Play?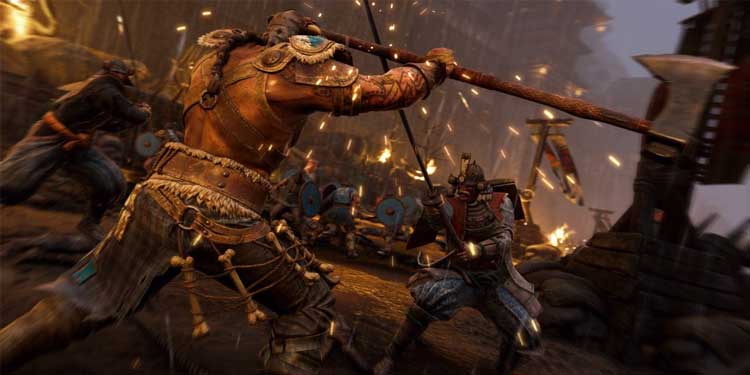 Unfortunately, the answer is No. For Honor does not support cross-play. Meaning you can't play with your friends together across different platforms.
For Instance, PlayStation players cannot play with XBOX players or PC players and vice-versa. You are only limited to playing with players who are on the same platform as yours.
PC players can only play with PC players, PlayStation players can only play with PlayStation players, and so on with XBOX players.
It is quite disheartening to see such a game not have cross-play support. Most battle games are incorporating cross-platform play support in their game fulfilling the thirst of gamers but For Honor seems to be one of those games lacking behind.
Will There Ever be Cross Play Support In For Honor?
Most game companies seek a fair game competition and For Honor is one of them. The main reason For Honor does not have cross-play support is because PC players can leverage the use of mouse and keyboard whereas console players are just limited to the use of controllers.
Ubisoft has not released any sort of official statement on cross-play support. They have been quiet in official forums and threads as well. So it seems very unlikely that For Honor will have cross-play support in the future.
All you can do is wait and hope for Ubisoft to release future updates.