Fortnite has come a long way since its days of cartoon-like graphics and sluggish gameplay. These days, it appears that every battle royale fan is playing Fortnite. The gameplay and graphics continue to improve with each update, and it is completely free to play.
Like most of the battle royale games, Fortnite is also great when played with friends. But what if your friend is not playing on another console and sitting next to you? Or your partner wants to join you in the game you enjoy so much?
In such a case, a feature like split-screen mode can come in very handy. Ever wondered if Fortnite has a split-screen mode? Let's learn…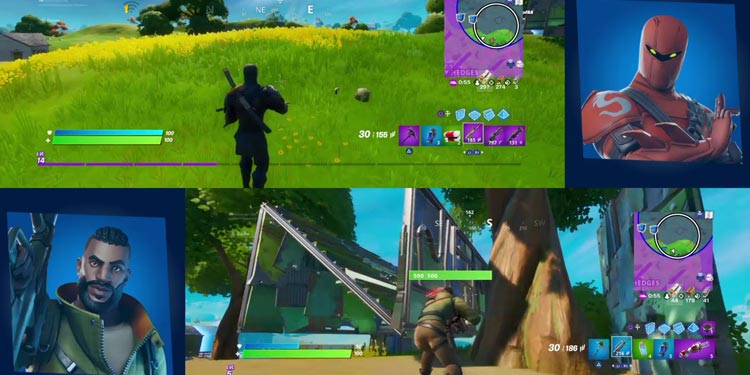 Gameplay
Up to 100 players jump from "The Battle Bus," a flying bus that flies through a secluded island, and land wherever they want on the map.
After getting dropped from the bus, the players must scavenge for weapons and other resources such as health kits, energy drinks, and materials that can be used to construct walls to protect themselves from enemy attacks.
The game can be played solo, duo with a friend or in squad if you have more than one friend (upto 4 players can play in squad).The game can be played solo, in a duo with a friend, or in a squad with more than one friend (upto 4 players can play in squad).
In solo, the goal is to eliminate all other players and be the last one standing. The goal of duo and squad mode is to be the last squad standing on the battlefield. (You don't need your entire squad to be alive to win.
If a single player carries the team to victory, the victory is awarded to the entire squad.)
Is Fortnite Split Screen ?
The answer is yes. Fortnite does support couch co-op mode, but there's a catch. The split-screen feature is only available to PlayStation and Xbox players. If you're a PC or a Nintendo Switch player, then sadly, you cannot enjoy the game in split-screen mode.
Also, both players need to have separate Epic Games account to play Fortnite on split-screen mode.
How to Enable Split-Screen Mode in Fortnite?
You can easily enable this feature by following these simple steps:
Connect both the controllers to the console and turn them on.
Launch Fortnite and go to the Main Menu section.
After this, invite your friend to select their account.
Once your friend has logged in successfully, you can see him in the lobby and invite him to play together.
The split-screen mode will automatically start when you both are in a match.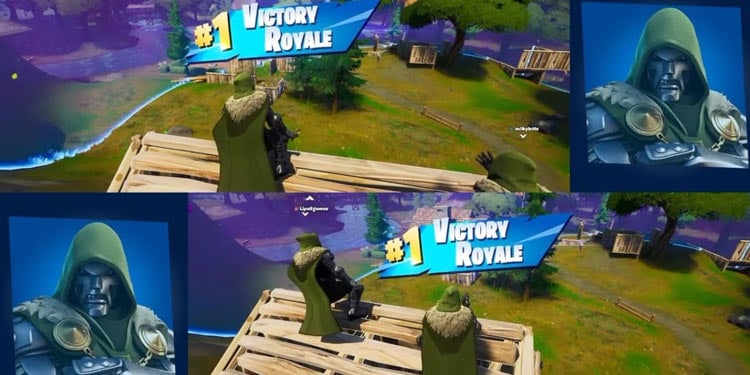 Note: Split-screen in Fortnite does come with some restrictions, though. Even though split-screen is enabled, you won't be able to share the lobby and menus. Split-screen only works during the match.
Also, if any one of the players disconnects or leaves the match, then this feature will automatically end.
The lists of devices that support split-screen mode on Fortnite are:
PlayStation 4/5
Xbox One
Xbox Series S/X
Frequently Asked Questions
Is Fortnite Cross-play?
Yes, Fortnite is fully cross-platform compatible. You will be able to enjoy this battle royale game with friends from all different platforms including PlayStation, Xbox, Switch and mobile phones.
Note: Console Players need to connect their Epic Games ID to their consoles first to be able to play with friends from other platforms.
Is Fortnite Cross-progression?
Yes, Fortnite also supports cross-progression. That means you will be able to transfer all their progress and skins from one platform to another easily.