Gang Beasts looks and feels similar to Human falls flat but it's totally a different game where you have to throw off your opponent from a dynamic platform in the wackiest ways. Developed by Boneloaf and published by Double Fine Presents, the game is every bit of fun to play with friends. It's weird and wacky and that is what players love about Gang Beasts.
A multiplayer beat 'em up game where you control a wobbly character in a party brawler against 7 other colorful characters in the funkiest way. You might be thinking, that it would be so fun to create a lobby and invite friends to engage in a funky brawl on some weird platform.  
You play your games on PC while your friends have Xbox and PS5 so the real question is whether you can crossplay Gang Beasts or not. Let's find out about it in the content below. 
Gang Beast Gameplay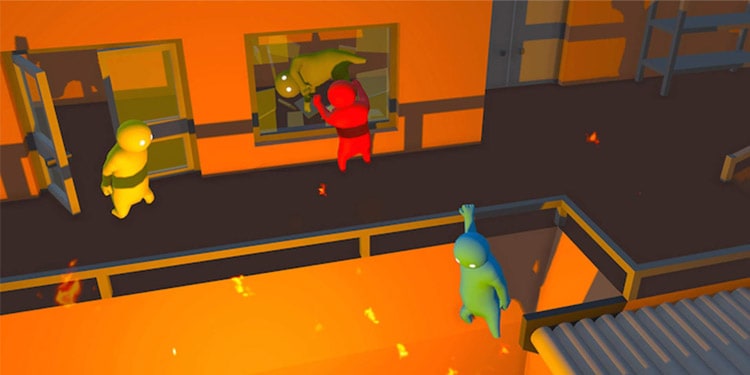 Gang Beast is a fun arcade game taking place in various arenas where you along with seven other floppy characters engage in a melee battle. Similar to Human falls flat, you control your characters from its limbs to grab objects and people. The game is also more focused on physics aspects that make the gameplay more unpredictable and enjoyable.
An online party game where your only goal is to kick your opponent out of the platform whether it is a moving vehicle or open stairs. But the real fun is to put your opponent in hazardous conditions such as throwing them into the fire or in some dangerous machinery.
It's entertaining when things don't go as planned and players get caught in some hilarious activities. The element of chaos that makes this party game an absolute pleasure to play is the key factor of Gang Beast. 
Is Gang Beasts Cross-Play?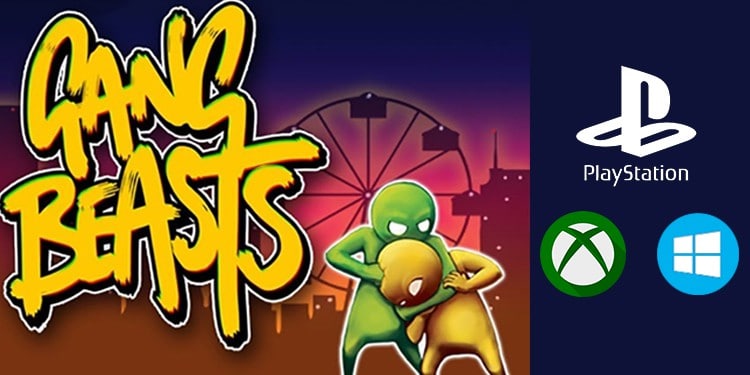 Unfortunately, Gang Beasts is not Crossplay compatible. That means you can only play with players from the same platform. Gang Beasts has become an instant hit from the day of its release so developers are looking forward to adding crossplay features for Gang Beasts. 
However, the game is cross-generation compatible, allowing players to play together on various generations of the same platform.  Xbox One players can play along with Xbox series X/S and Xbox 360 whereas PS5 players can enjoy it together with PS4 and PS3. 
How Many Platforms Are Gang Beasts Available On?
Gang Beasts is available on six different platforms. They are Windows, macOS, Linux, PlayStation, Xbox, and Nintendo Switch.