Payday 2 is one of the biggest names when it comes to carrying-out heists in video games. The game has some of the craziest heist missions ranging from robbing banks, stealing expensive cars, and selling illegal drugs.
Payday 2 has a lot of new mechanics and provides much better customization. Whether you love to make a full-proof plan to complete a heist, planning every single detail, or just casually walk in from the front door, making a grand entrance, Payday 2 has an option for both scenarios.
Payday 2 supports both solos, with bots as your companions, as well as multiplayer with friends to complete these heists.
Playing solo can be fun, but if you want to really experience some intense action, you might want to try the multiplayer option because playing with friends changes the dynamics of the mission so much. You can replay the same mission in different ways and still feel refreshed.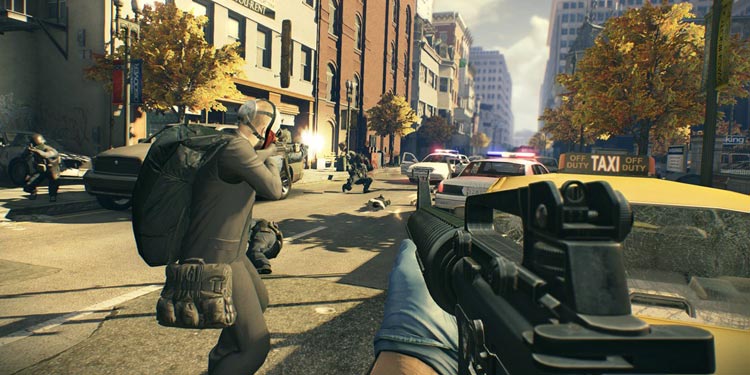 You can party with up to 3 of your friends to play multiplayer in Payday 2.
That being said, playing with your friend or sibling on the same console is also a fun experience. In games like Payday 2, playing on a split-screen is more advantageous because it is easier to communicate while you're close to each other.
Does Payday 2 have a Split-Screen?
No, Payday 2 does not have a split-screen feature. So, unfortunately, you can't enjoy some nice thrilling heist missions with your couch co-op buddy. However, there are some third-party software that allows you to play Payday 2 on split-screen if you're quite desperate.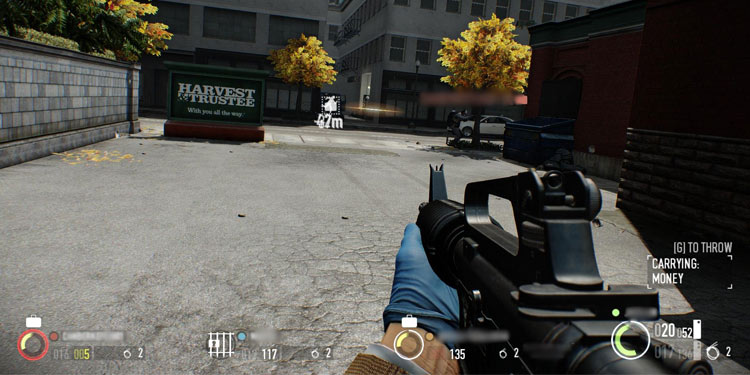 One such software is Nucleus Coop, which allows you to play Payday on split-screen quite easily. However, you can only play Payday 2 split-screen on PC using this method.
To enable split-screen in Payday 2 using Nucleus Coop, follow these steps:
Download and install the Nucleus Coop app from its official website.
After installing, open the program and click on "Download Game Scrips" to see the list of games.
Search "Payday 2" in the list and click on Download.
After you click on the Download button, a file manager will open and ask you to locate Payday 2 files.
Locate the file directory of the game, located in Steam>Steamapps>Common>Payday 2
After that, assign the controllers to the screen and click on ">" located at the top-right corner, and press Play.
Click on Play Online after the game launches, select the map you want to play, and wait while you set up the game for another half of the screen.
The second screen can be set up using similar steps. Once the setup is complete, click on "Start the Heist" and start enjoying some split-screen action with your gaming buddy.
Frequently Asked Questions
Is Payday 2 Cross-Platform?
The answer is NO. You cannot play co-op in Payday 2 with your friends unless you all are playing on the same platform. That means if you play this game on PC, then your Xbox or PlayStation buddies won't be able to play and vice versa.
However, it does have the feature of cross-generation. So, you will at least be able to enjoy this game if your friends have the same platform as you but different generations. For example, Xbox One and Xbox Series X/S or PlayStation3 and PlayStation 4.
How many Players can Play Multiplayer in Payday 2?
You can make a party of up to four players in Payday 2 to complete missions.
Is Payday 2 Cross-Platform in PlayStation?
Yes, If you're a PlayStation player, then you will be able to play Payday 2 with your friends who play on a different generation of PlayStation.
Note: The same goes for Xbox console players. Xbox players can play Payday 2 among the different generations of Xbox consoles.