Tom Clancy's games are best known for their stealth and hardcore tactical shooting elements. Every single Tom Clancy's game has some kind of terrorist activities involved, and you'll most likely play as a member of Special Ops to take them down. And it's a good thing because this gives you the opportunity to handle things your own way and save the country from being doomed. 
In this article, we have listed the best Tom Clancy's games to play in 2022. From a master spy to the leader of an infamous Special Ops team, you can fulfill your wildest fantasies when you're playing these games.
Best Tom Clancy's Games
Over the course of years, there have been more than a handful of releases of Tom Clancy's games, and while all of them aren't on the same level, there are certain games that have managed to capture the attention of players from all over the world. Here are the best Tom Clancy's games to try out in 2022.
Rainbow Six Siege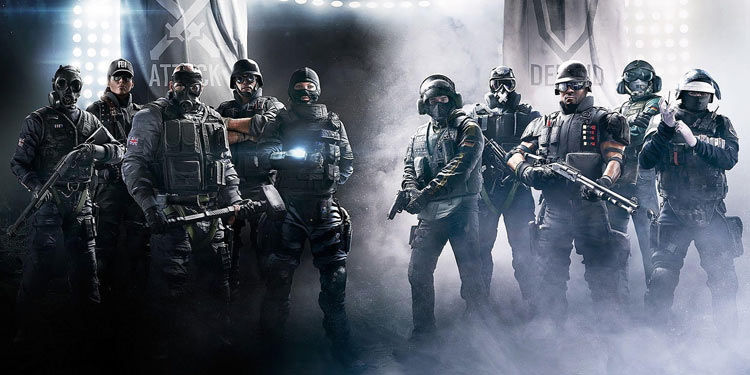 Rainbow Six Siege will go down as one of the best game in Tom Clancy's series. This first-person tactical shooter is capable of making you scream with anger as well as cry with joy. It is a 5v5 game between attackers and defenders. The team of five attackers will roam around the designated area with the purpose of killing all defenders with a purpose of fulfilling their objectives. 
There is a constant brawl between two heavily armed teams where a single mistake can be your downfall. With tons of weapons and abilities to master, this game has lots in store for you.
Splinter Cell: Chaos Theory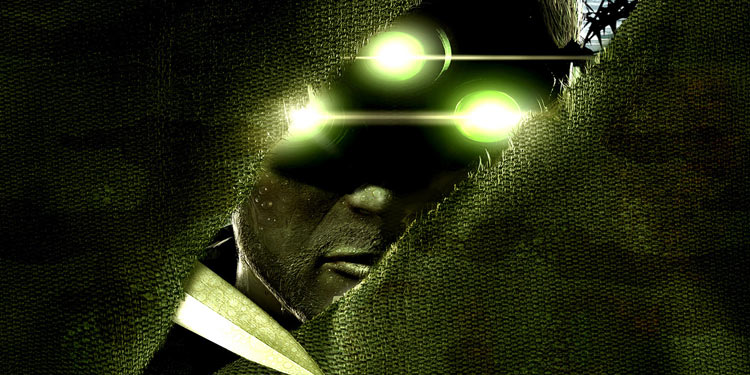 Splinter Cell: Chaos Theory is a hardcore stealth game that truly focuses on the stealth genre rather than introducing some mechanics of it. Even after, more than a decade later, this game still feels better than most modern stealth games. The third game in the Splinter Cell series, Chaos Theory, is darker than ever. 
Going full Bravo mode, you'll be able to play like a true spy. Whether it's by hiding in the shadows or executing your perfect strategy without alerting a single enemy, you'll have plenty of choices to choose from when it comes to completing the missions. This game is truly one of its kind and is definitely worth a try.
Splinter Cell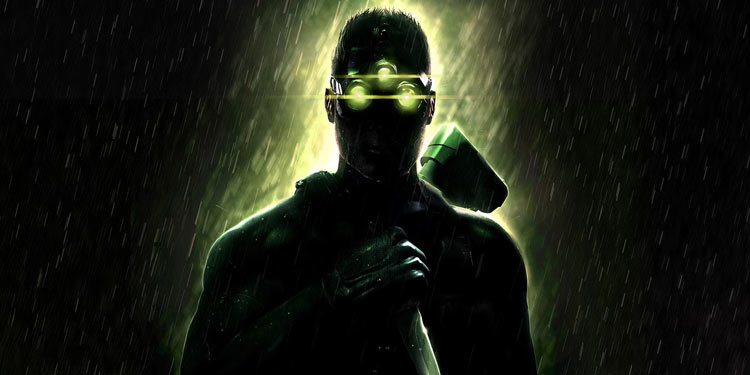 Splinter Cell is the first game in the Splinter Cell series and is also one of the most-played Tom Clancy's games. The game features Sam Fisher, who is a spy working for the NSA and is sent on a mission to investigate the disappearance of two agents. The game puts heavy emphasis on light and dark elements where you'll have to play like a true spy and hide your presence from enemies.
It's not just hiding as well; You can do all sorts of things, such as hanging through ceilings, moving alongside the walls, and even ambushing enemies from behind. There is so much you can do in this game that it is hard to believe this game was released back in 2022.
For anyone who is thinking of diving into Tom Clancy's game, this may be the first game you want to get your hands on.
The Division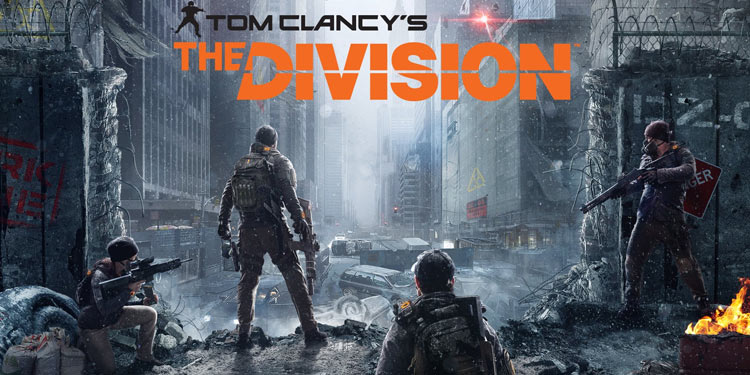 There is no doubt that The Division is like a simpler version of Destiny 2 when it comes to gameplay. It's an open-world RPG where you're allowed to do anything you like. You can purchase your desired weapons, loot them from the ground or even craft your own. 
Now, I'm not gonna lie; this game has a pretty boring campaign mode. The combat mainly feels repetitive, where you're shooting a bunch of dumb AIs with different weapons. The character progression is also pretty mediocre, and most of the time, it just feels like you're doing the same task.
The game's multiplayer mode, however, is pretty fun and interesting. It's called the Dark Zone, where you'll fight with other players in order to get enhanced weapons.
Rainbow Six: Vegas 2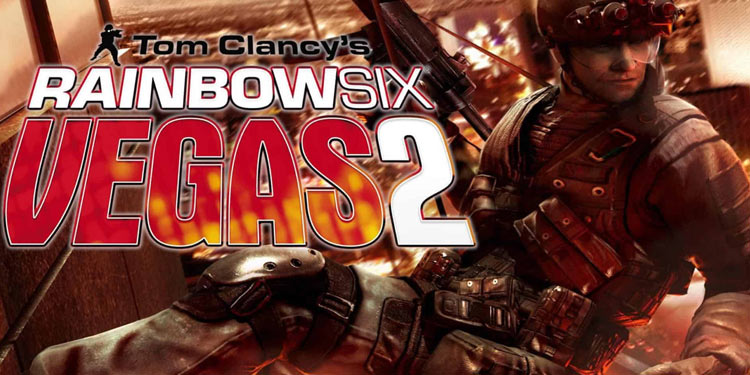 Rainbow Six: Vegas 2 is a much-deserved sequel to the famous Rainbow Six: Vegas. It involves the story of terrorists attacking Las Vegas city and its surroundings and is both a prequel and a sequel. It is an entertaining game involving lots of gunplay and combat. It has both a single-player and a co-op mode where four people can play together to clear missions. 
If you've played Vegas, this game is definitely worth playing, as both graphics and gameplay are superior in this one. The story and levels are also designed very well.
Ghost Recon: Wildlands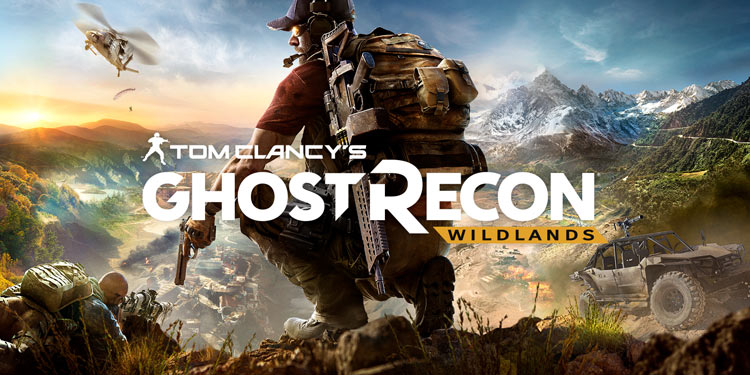 Ghost Recon Wildlands doesn't feature futuristic settings like other Tom Clancy's games. Instead, it takes place in the current world where you'll be sent off to Bolivia to take on the entire faction of drug cartels. It is an open-world day/night cycle-based tactical shooter game where you'll be traversing across different regions to catch and finish off the enemies.
It definitely gives a Tom Clancy vibe with all the military activities you'll be doing in the game. One moment you'll be traveling through mountains, and the next minute you'll be chasing a group of terrorist maniacs. This game is wild and fun in its own way.
Rainbow Six: Extraction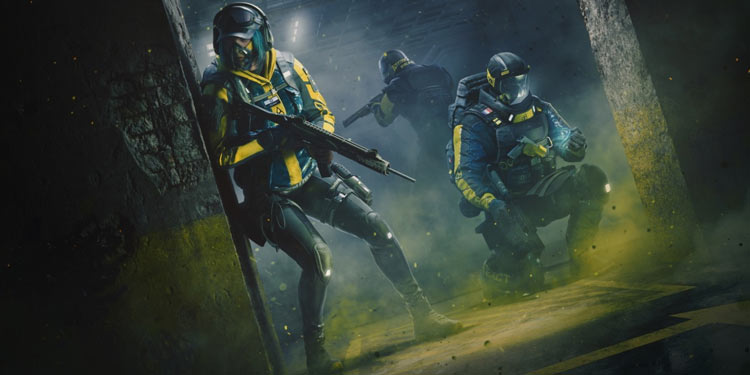 Extraction is a spinoff game based on a mode in Rainbow Six Siege. It is a multiplayer FPS game where you'll be fighting against a horde of aliens. If you're a fan of Rainbow Six Siege, you'll like this game as well. It supports up to three players in a co-op mode where the players will be dropped off on a map to complete randomized objectives. 
Each run in the game is different and has different objectives. You can choose different operators at the start of the game, and if they get taken out during the game, you won't be able to use them until you extract them from missions. It is a thrilling and challenging game that requires teamwork.
Ghost Recon: Island Thunder Expansion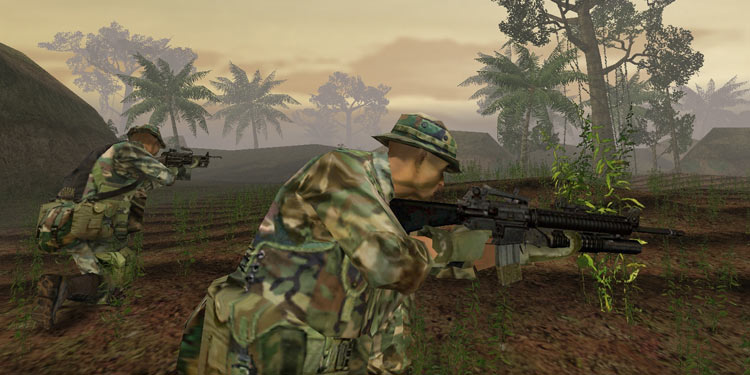 This list can't be completed without mentioning the classic Ghost Recon: Island Thunder expansion. This game is a gem in Tom Clancy's games, and you'll only know why when you try it. It is similar to Ghost Recon in terms of gameplay, so you shouldn't have too much problem if you've already played that one.
The combat and story are more engaging, and it actually has a few more features that make it even better than its predecessor. Like all Tom Clancy's games, this game also features lots of gunplay and war. You'll play as a commander of the Ghost squad and will be deployed to Cuba to capture a man named Ariel Priego and destroy his soldiers. And after completing each mission, you can unlock different abilities and weapons.
Splinter Cell: Pandora Tomorrow
Pandora Tomorrow is a sequel to Splinter Cell and has the same intense and thrilling gameplay. You'll once again play as the agent Sam Fisher and infiltrate the enemy's ground by using your superb stealth skills. This time, the enemy is the leader of the guerrilla militias, and he actually has a plan to keep the US in check.
The game features excellent usage of stealth elements where you'll have to think as an actual spy, or you'll be caught. You can make full use of your surroundings and equipment to sneak past enemies and complete your objectives. This game truly feels like a real stealth game where you'll need to think of a solid plan and execute it properly in order to succeed.
Ghost Recon: Breakpoint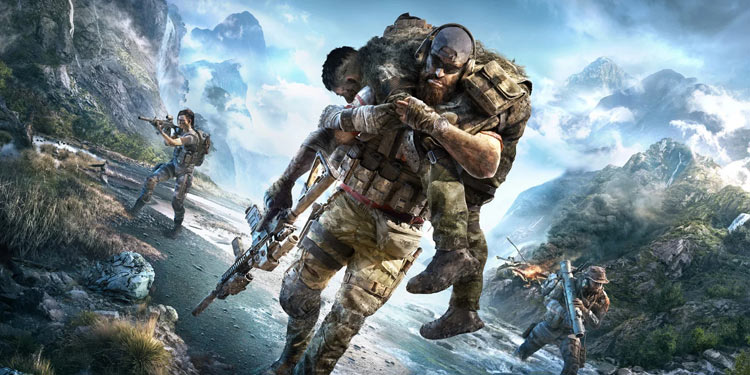 Ghost Recon: Breakpoint is the latest addition to the Ghost Recon Franchise. It is set one year after the events of Ghost Recon: Future Soldier and takes place on a fictional island of the Pacific. You'll play as a member of the US Special Task Force sent to investigate the island.
Like all Tom Clancy's games, this game also features lots of stealth elements and gives you the freedom to handle your mission as you like. It has a huge open world that you can traverse using all sorts of vehicles and choose a variety of weapons to complete your missions.
Splinter Cell: Conviction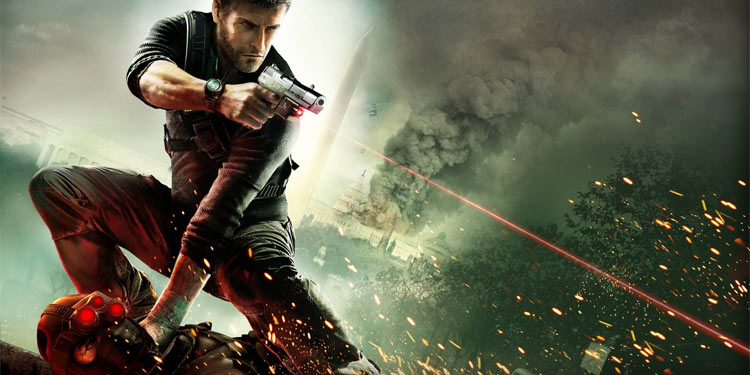 Splinter Cell: Conviction is the fifth game in the series and features the rogue Sam Fisher in his pursuit of trying to find his daughter's mysterious death. Agent Fisher is no longer associated with the Third Echelon Branch and is working alone to find the kidnappers of his daughter and soon discovers that it is much more complicated.
It is a hardcore action game where you'll be forced to fight against groups of armed soldiers. It is the first game in the series which doesn't put heavy emphasis on stealth. It is more like a John Wick movie where you'll be ambushed by groups of enemies or have to take them out before proceeding to the next area. It also features co-op and multiplayer modes.
The Division 2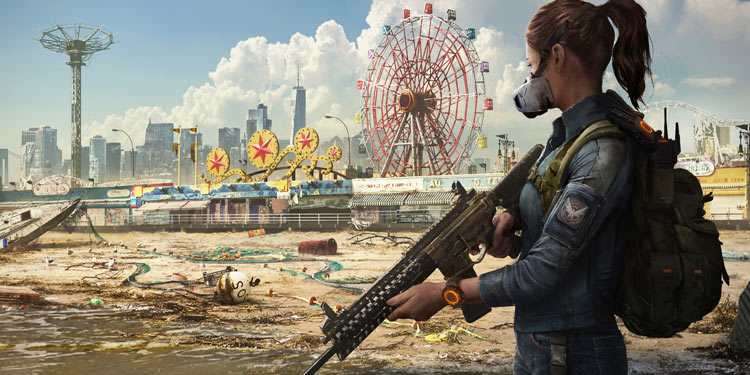 Division 2 is all about shooting. It is set in a near-futuristic timeline where most of Washington, D.C., has been infected with a deadly virus, and people are living in quarantine. This has given rise to conflict between the survivors, and they now fight for survival. You'll play as one of the Division agents tasked to take out the bad guys. 
Throughout the game, you'll come across enemies on every corner of the street. You can equip different kinds of weapons and gadgets. It feels like a classic looter-shooter game where you go around killing a bunch of bad guys and taking their stuff to become more powerful. The story isn't very intriguing in this one, but it definitely has a good combat system.
Ghost Recon: Future Soldier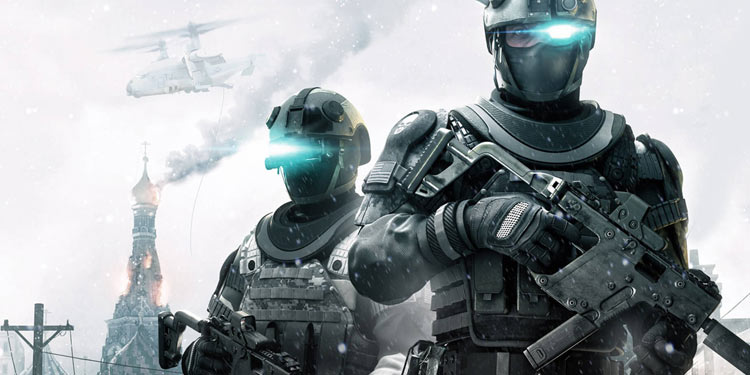 In Ghost Recon: Future Soldier, you'll play as John Kozak, a member of Special Ops who is sent to infiltrate the Russian lands along with his squad. There, you'll fight with their own Special Ops, who have been killing Ghost Ops all over the world and are now trying to take over Russia.
The stealth mechanics in this game is top-notch, and so is the combat. You can equip different high-tech weapons and gadgets to get your enemies. Or you can also sneak past them and take them out without making a noise. The game gives you total freedom to do things your own way. However, there are certain times when you'll have to fight, as your life depends on it.
Splinter Cell: Blacklist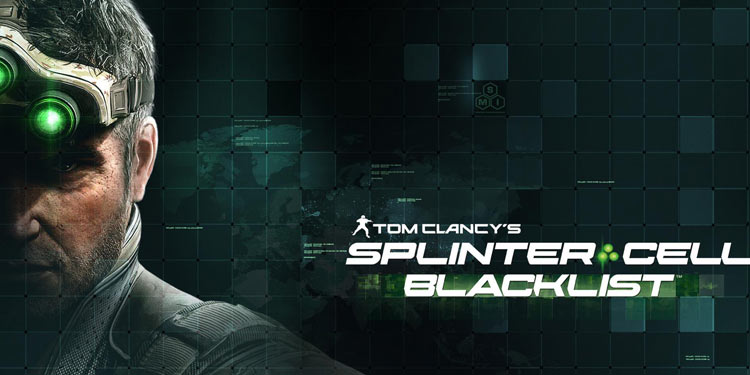 In Splinter Cell: Blacklist, you reprise the role of the veteran spy from the Fourth Echelon, Sam Fisher, who is now on a mission to stop a group of terrorists called the Engineers. Like all Splinter Cell games, this game is heavily focused on stealth mechanics, and you'll be amazed at how good it is when you play this game.
The game's protagonist, Sam Fisher, is a hardcore spy who basically does whatever he likes, but he is so good at it. Throughout the game, you'll be assisted by your supporting crew, who are on a mission together. You'll have the option to either play this game lethally or without killing anyone. Whatever mode you'll end up choosing, this game is bound to leave an impact on you.
Ghost Recon: Advanced Warfighter 2
Ghost Recon: Advanced Warfighter 2 is a direct sequel to Advanced Warfighter and takes place less than 24 hours after the event of its predecessor. In this game, the player assumes the role of squad leader and is sent to the Mexican lands to stop the rebellion groups for good.
It is a fun shooting game where instead of mindlessly going around and shooting enemies, you'll need to apply certain tactics to take them down. It features a variety of weapons and gadgets to choose from. Aside from these, it also has a multiplayer online mode, but it is almost dead now since people don't usually play it anymore. However, the game is still pretty solid, even in single-player mode.