A third-person shooting game has you explore the fictional world called Coda on the powerful exosuits you can upgrade by finding various cool items. Developed by Bioware and published By Electronic Arts, Anthem is an online multiplayer game with RPG elements such as customizing your exosuit, an intricate storyline, and different classes.
Besides its beautiful open-world and intense combat, Anthem Lacks elements in its core gameplay which are mostly grinding for items and fetching quests and a confusing story plot though the graphics look absolutely stunning.
But players still find Anthem an extremely entertaining game when friends play together cooperatively. The only question remains, Is Anthem Crossplay? Let's find out the answers.
Anthem – a Brief Introduction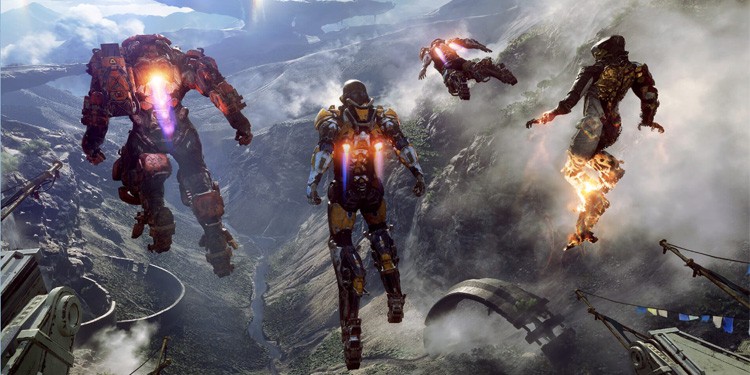 Anthem is a third-person shooter where you and your online friends go out on an adventure, and together, you discover the world's mysteries about some ancient relics. It's a high-speed run-and-gun game set in a sci-fi world intertwined with nature's beauty, where you can fly around on your exosuits and shoot alien creatures with powerful guns.
The game is not all about shooting and flying around the world of Coda but discovering new technology that grants you new powers such as Javelin variants that are unlocked throughout gameplay, allowing players to use different play styles.
You can choose from Colossus, Ranger, Interceptor, or Strom, while your friends can choose each separate individual and start the journey by forming a perfect team. However, you can also play and progress on your game as a single player.
Explore the lost ruins hidden across the fantasy world of Coda as a freelancer and save humanity against monsters roaming around the dilapidated structures of ancient technology.
Is Anthem Crossplay Between Xbox, Ps4, and PC?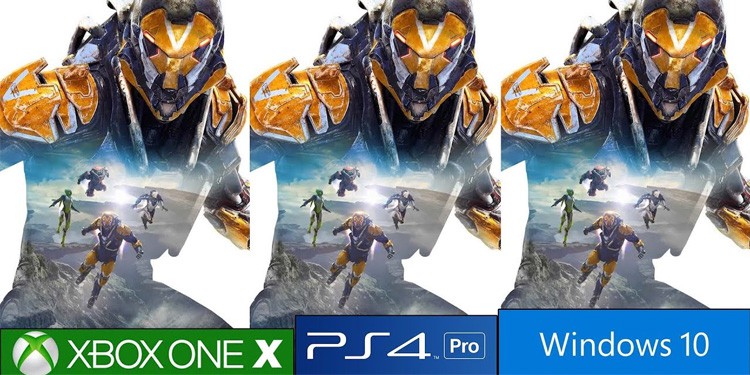 Crossplay lets you play together with friends no matter what hardware you and your friends own. Xbox players can invite and join the world of PS4 players or PC, which goes for Playstation and PC. 
Unfortunately, Anthem is not crossplay compatible from the launch until now. I don't think this will be anytime soon because EA has abandoned every hope of recovering or relaunching the game prequel since fans didn't quite like the grinding that was forced upon players.  
Anthem had unexplored potential on a vague storyline and large world, but the game didn't put enough dent in the gaming industry to rise again, so publisher EA had to leave the game incomplete.
There are occasionally minor updates, and servers are still running smoothly so players can enjoy the game together. But, hardware-specific players are stuck playing with friends who have the same console or only a PC.
Will Anthem Be Crossplay in The Coming Years?
Anthem could have its sequel and probably crossplay compatibility, but Bioware and EA decided to pull the plug, stopping every update and new content for Anthem. Sad news for Anthem fans and the community who really enjoyed playing Anthem and waiting eagerly for its prequel to arrive since there were still many secrets to reveal and stories to unravel.