Dead by Daylight is an awesome horror survival game with immersive gameplay. It is one of the best enjoyed multiplayer games out there. The game is full of suspense and intense moments, causing your heart to race throughout the match.
In this game, one player is a savage killer, whereas four others are survivors, who are trying to survive the wrath of the killer.
The Gameplay
The game is really simple; as a survivor, you have to work together and coordinate with other survivors to fix five generators scattered around the area. (There are seven generators in total).
Once the generators have been fixed, they can escape the area successfully, therefore winning the game. Although, that is not an easy task because if you miss the timing, the generators will create a loud noise, alerting the killer.
The thing that makes it so interesting is that every moment in the game is unpredictable. The killer might be right behind you, and you wouldn't know until it's too late.
As a killer, you hunt the survivors, capturing them and impaling them on the hooks. You have all the powers in the game. You can attack the survivors while they are totally defenseless. You know where the generators are.
But, still, you are not totally an overpowered character because there are four survivors working together, and you're alone. So you have to constantly check the generators while also keeping an eye on your captives and capturing remaining survivors.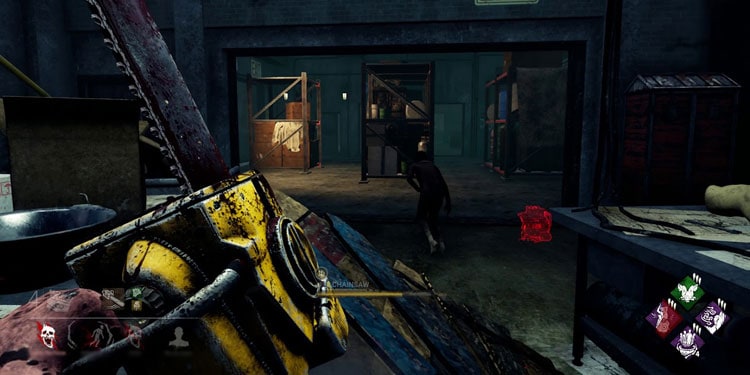 The game is very enjoyable when played with a group of friends, containing lots of suspense, violence, and intense gameplay. So, you might be thinking of trying this game with your siblings or a friend sitting around each another.
But does Dead by Daylight have couch co-op so that you can play together on the same screen?
Games with split-screen are hard to come by as everyone has their own console and PC these days. If you haven't played this game, you might be wondering if this game has a split-screen and if it is worth your money.
Is Dead by Daylight Split Screen ?
Unfortunately, Dead by Daylight does not have the split-screen feature. If you want to play this game with your friend or sibling, sitting next to each other by sharing the same display and console, then this might be very disappointing news.
The game currently only supports an online co-op feature, so you'll need another console and screen if you want to enjoy this game with your friends.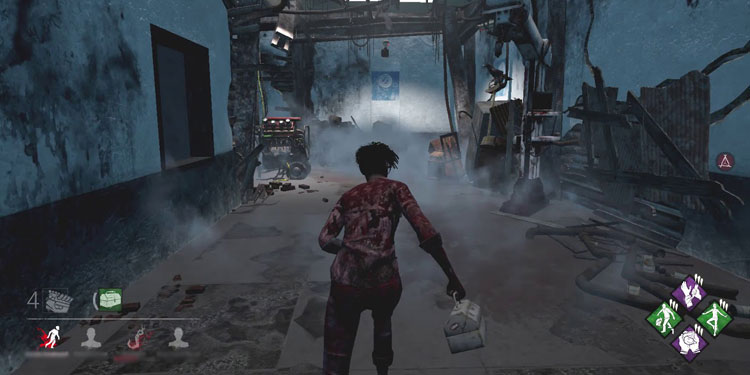 Honestly, the game is much more enjoyable and thrilling in online multiplayer. In the end, it is a horror survival game, and if your friend turns out to be the killer and you end up becoming the survivor, that would take the entire thrill away. Also, horror games are best when no one is around.
Frequently Asked Questions
Will Dead by Daylight Get a Split-screen Feature in Future Updates?
We will most likely never get split-screen on Dead by Daylight. The reason is simple, if both killer and survivor are playing on the same screen, that will ruin all the fun.
The developers have also not spoken anything about the feature being implemented in the future. So it is likely that the game will continue to be an online co-op multiplayer.
Is Dead by Daylight Cross-play ?
The answer is yes. Dead by Daylight is fully cross-platform compatible. It doesn't matter if you play on a PC or console; you will be able to play this game with your friends on any platform without restrictions.
The list of platforms on which Dead by Daylight is cross-platform are:
PlayStation 4|5
Xbox Series S|X
Xbox One
Windows PC
Nintendo Switch
Is Dead by Daylight Mobile Cross-Play?
If you're an Android user, you'll be able to play Dead by Daylight with fellow iOS user friends. However, Dead by Daylight does not have cross-play with other platforms.