Dying Light 2 is set 22 years after the events of Dying Light and shows how the world has gone wild due to the outbreak of a certain virus. By adding parkour skills to the game, it has completely changed how players view the zombie survivor game. It is definitely one of the games to look out for in 2022.
The game also supports a multiplayer co-op mode that you can play with up to three of your friends. However, you might be wondering if Dying Light 2 is Cross-Platform and has a crossplay feature too so you can play with your friends who play it on different platforms. Well, let's take a look.
Is Dying Light 2 Cross-Platform ?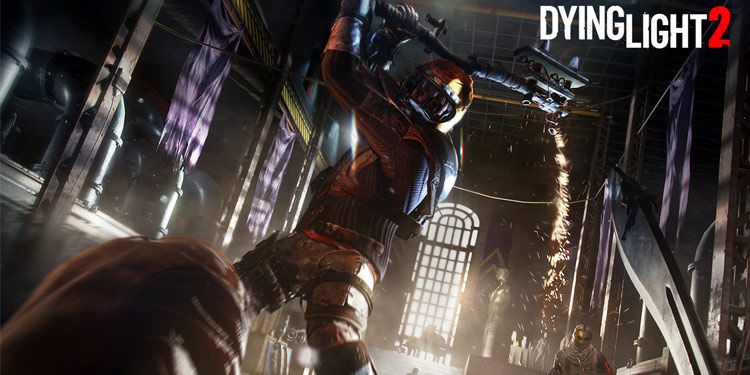 The answer is yes. Dying Light 2 is fully Cross-Platform and can be played on multiple platforms. It runs on all major platforms as well as PC. So, no matter what you own, there is a pretty good chance that you'll be able to enjoy this game if you meet the hardware specifications.
Dying Light 2 is supported on the following platforms:
PlayStation 4
PlayStation 5
Windows
Xbox One
Xbox Series X|S
Nintendo Switch
Does Dying Light 2 Have Crossplay ?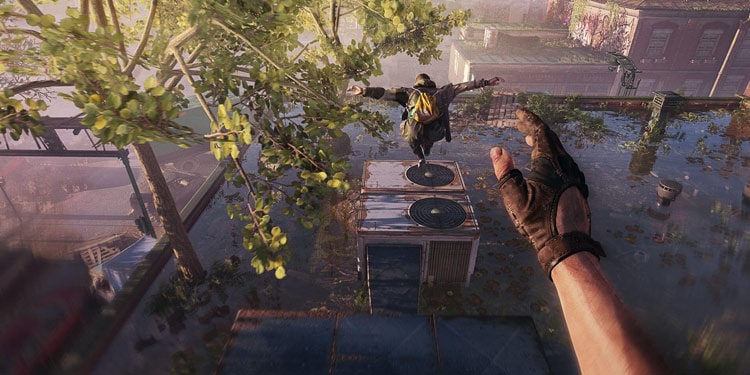 Sadly, no. Although you can play this game on almost any platform, they don't support crossplay between them. So, if you were hoping to play this game with some of your gaming buddies who play on different platforms then you cannot enjoy the thrills of the zombie apocalypse together, you'll have to give up on that. 
However, the game does have a cross-gen feature, meaning you and your friend can play together as long as you are playing on a similar console but with different generations. For example, PlayStation 4 users can play with friends who own PlayStation 5, and Xbox One users will be able to play with their friends who play it on Xbox Series S|X.
Dying Light 2 Gameplay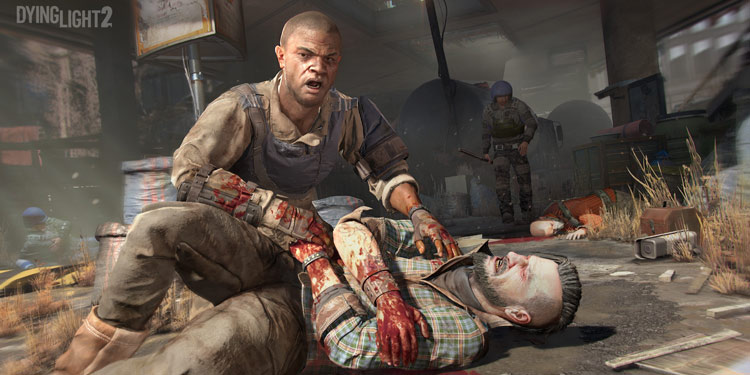 Dying Light 2 is a survival RPG game set in a post-apocalyptic world. You play as a pilgrim, an explorer exploring the world in search of a missing family member and helping out a faction that is trying to rebuild the world. The gameplay is mostly exploration and combat focused, where you'll fight off different kinds of enemies using various skills.
As parkour, you'll be able to use different skills to your advantage, like climbing the walls or jumping from one building to another, or you can even use paragliding and grappling hooks at later stages of the game. It is almost enough to get you hooked to the game if not for its combat. The combat is where the game shines most. You'll encounter all kinds of enemies ranging from vicious zombies to mobs and renegades who are complete psychos.
And on top of that, it has an even bigger map than the first one, so you can take your sweet time exploring it and survive the world full of undead beings. It is challenging, engaging, and also rewarding at the same time. As you explore and scavenge the world, you can unlock various parkour moves as well as combat skills.
This is where the RPG genre takes over the game as your character gets stronger and faster with each skill unlocked. You can also craft various kits and weapons with the items you've scavenged.
You can also interact with NPCs, accept their quests (or do your own thing), uncover the mysteries, and have lots of fun along the way. It is a very interesting game that rewards you the longer you play it.