If you want to try some hardcore close-range combat set in the middle age period when the only weapons were swords and spears, you're in for a treat. For Honor is an action game that lets you play as some of the most dangerous historical figures ranging all the way from Knights and Vikings to Ancient Chinese Wu Lin and Samurai.
You can choose and customize your character from five different historical factions from all over the world. The characters are all unique, have their own fighting style and weapons, and the close-range combat feels amazing.
For Honor Gameplay
The game has both single-player campaign mode as well as a multiplayer mode for you to enjoy some classic brawls. In both modes, you can execute an array of impressive moves to finish off your opponents while also dodging incoming attacks using different techniques.
Winning matches gives you in-game coins, which you can use to purchase amazing weapons and armor.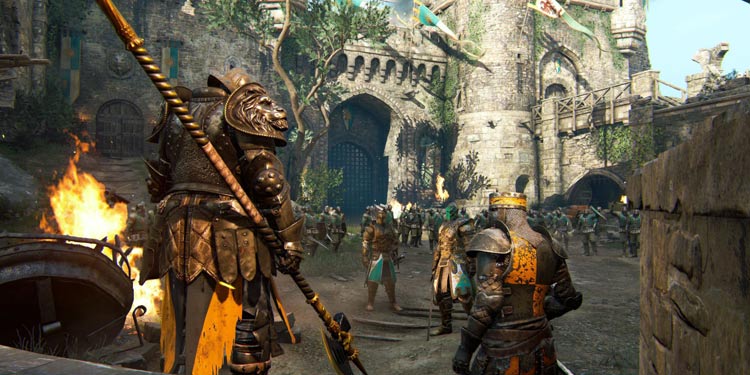 The campaign mode is truly story-based and can be completed in about 7 hours (considering you only focus on main objectives). If you're someone who likes story mode, this should give you plenty of amusements.
However, the multiplayer mode is the one that makes the game interesting and keeps the players hooked. The multiplayer mode has many other sub-modes, from 1v1 combat for testing your skills to massive 4v4 battles fighting to capture and take control of a particular area.
For Honor is an amazing game to play with friends, which allows you to experience the fierce ancient battles, engaging in enthralling swordplay. Now, you might be thinking if you could play this game with your siblings or invite friends over to enjoy some medieval action?
So, Is For Honor Split Screen ?Does this game support a local co-op feature? Let's see.
For Honor is available on Xbox One, Xbox Series S|X, PlayStation 4|5, and Windows PC.
Is For Honor Split Screen ?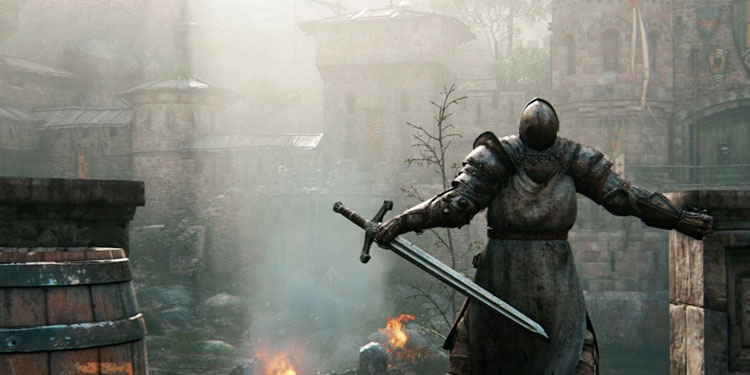 No, this game does not have a split-screen. Unfortunately, you're out of luck if you were hoping to play it with your friend or a sibling, sitting next to each other.
The game only supports online multiplayer, so anyone who wants to enjoy the game with their friends must buy their own copy of the game.
Frequently Asked Questions
Does For Honor Have a Cross-Play?
The answer is yes. As of March 2022, you will be able to match with players from other platforms. This is only a phase I of cross-play, so you can only match with or against players from other platforms as of now. That means, if you play on a PC, you might get players from other platforms such as Xbox and PlayStation in your matches.
Phase II, which is coming sometime later, will include group-play so you can enjoy playing with friends regardless of the platform they play on, without any restrictions.
Is For Honor Cross-Progression?
Unfortunately, For Honor does not have Cross-Progression. That means you cannot transfer your achievements and progress from one platform to another in For Honor.