With realistic graphics and a massive collection of high-end cars, Forza Horizon 4 takes your racing experience to the next level. If you're a racing fan, then you don't want to miss this beautiful open-world racing game that takes you on a journey to explore the hidden regions of Great Britain.
Forza Horizon 4 was released in 2018 and instantly became the best racing game of that year. The game lets you experience racing in the open world region of some of the most stunning places in Great Britain.
Whether you're playing with a controller or a driving wheel, sweeping through the road never felt this good. Along with that, the dynamic season ensures that you get to experience driving in all seasons.
The in-game season changes every week and will be the same across the particular server. So you can take full advantage of racing through the plain, enjoying beautiful sceneries in all seasons.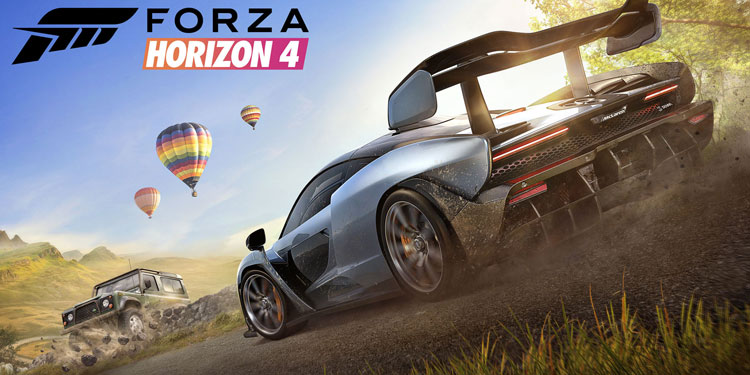 With that being said, do you feel like it would be a great game to play with your siblings or your partner to have your own little race? Are you wondering if you can play this game on a split-screen? If so, keep reading this article to know more about Forza Horizon 4.
Forza Horizon is available on Xbox One, Xbox Series S|X, and Microsoft Windows.
Is Forza Horizon 4 Split Screen ?
No, Forza Horizon 4 does not have a split-screen feature. So, if you were hoping to play some matches with your friends or siblings on a couch co-op multiplayer and see which one of you is a better driver, you've unfortunately reached the end of the line.
Forza Horizon only has online multiplayer, so if you want to enjoy racing with your little brother or friends, they should have their own console and a copy of the game.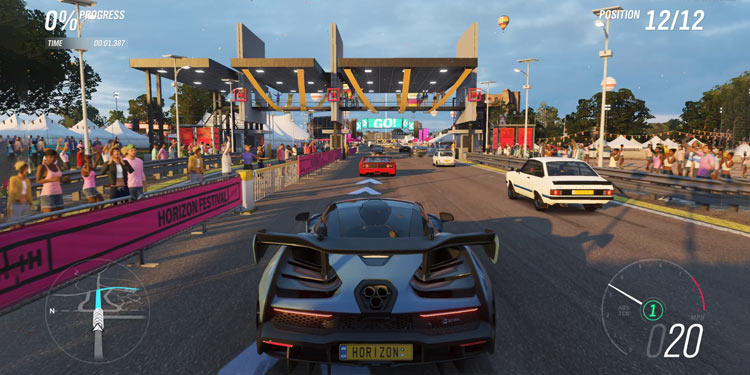 Split-screen is a major concern in modern games. While the gameplay and graphics have improved a lot over the years, the developers, on the other hand, also have to compromise a lot to make sure that the game runs smoothly on your device.
Forza Horizon 4 has very heavy graphics and a whopping 72 players playing concurrently on the same match. If your console tries to render two such screens at the same time, it'll probably have a nightmare. So, you might have to give up on the idea of ever playing Forza Horizon 4 on a split-screen.
Frequently Asked Questions
Is Forza Horizon 4 Available on PS4?
Unfortunately, no. You cannot play Forza Horizon 4 if you're a PS4 user. The developers of Forza Horizon are owned by Microsoft Windows and exclusively work on games only for Xbox consoles and PC.
So, it is likely that PlayStation users will never get to download Forza Horizon 4 for their consoles.
Is Forza Horizon Cross-Platform?
The answer is yes. Forza Horizon 4 fully supports cross-play between Xbox consoles and PC. That means, if you play the game on a PC, you'll be able to play invite and play together with your fellow Xbox gamer friends and vice versa easily.
By default, the cross-platform option is enabled in Forza Horizon, so you don't have to go through boring steps to make it work.
Note: Forza Horizon 4 is not available for PlayStation and Nintendo Switch platforms.