Forza Motorsport 7 is an excellent game, which has all the elements that you'd expect from a good racing game. The developers of the game, Turn 10 Studios, seem to have really gone all out to bring you the best racing experience this time around.
From the mind-blowing soundtracks to realistic skies, it feels amazing when all these details come together to make sure your gaming experience is memorable. Forza Motorsport 7 has over 700 cars for you to collect and customize the way you want.
Be it a super stylish Bugatti or a classic Chevrolet series; you can own them all and put them in your garage. The game also has a dynamic weather system, so you'll never have to worry about racing in every game in the same boring weather.
Campaign Mode
The game has plenty of race tracks in different cities to make your race even more thrilling. The campaign mode allows you to compete in races to earn credits and that prized championship if you manage to win the race.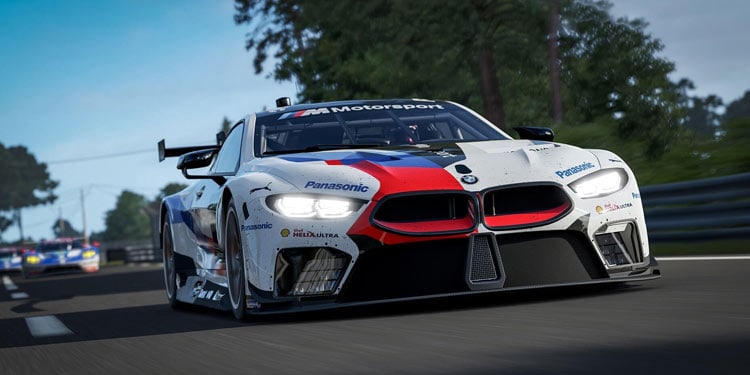 You'll be able to complete in six of those races taking place in different cities around the world.
But even if you did manage to win the championships, your quest of collecting cars will not be stopped there as there are tons of cars that are simply more amazing and alluring than the previous ones.
Multiplayer Mode
In multiplayer mode, you'll be able to compete with racers from all over the world. It is the main attraction in the Forza series, where you'll be able to test your skills with the top players of the world.
It is also the mode where you can show off your exceptional driving skills.
That being said, racing games feel much better when played with friends. Playing in a split-screen feels even better where you can see each other's reaction when one passes another in a close quarter battle. If you are wondering whether this game supports a split-screen, let's take a look.
Forza Motorsport 7 is available for Xbox One and Microsoft Windows platforms.
Is Forza Motorsport 7 Split Screen ?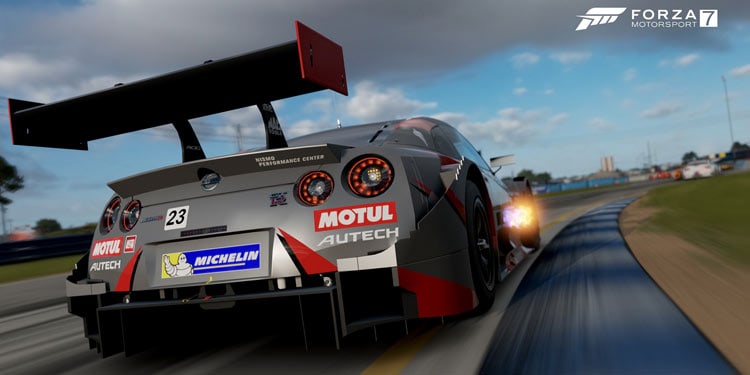 Well, the answer is both yes and no. Forza Motorsport 7 does have a split-screen feature, but it is an Xbox One exclusive feature. If you are someone who plays this game on a PC, then sadly, you won't be able to enjoy racing with your friend in a local multiplayer mode.
Xbox players can easily play with their friends in a split-screen mode, but it requires both players to sign in to their respective Xbox accounts. You can also use a guest account, but I wouldn't recommend that as your friend won't be able to access his garage on a guest account.
How to Enable Split Screen in Forza Motorsport 7
Enabling split-screen in Forza Motorsport is really easy, and you should be able to enable it without much effort if you have played split-screen games before. However, if you don't have any experience with turning on the split-screen option in Xbox games, you can follow these simple steps to get it done.
Note: Make sure that you've connected both controllers to your Xbox console before trying the steps.
Launch the game and head to the Single Player menu.
There you can see the split-screen option. Click Split-Screen from the given options and ask your friend to press the button with three lines in his controller.
Ask your friend to sign in to his Xbox account once the sign-in dialog pops out.
Now, you'll both be able to choose your car and begin racing each other.