Gang Beasts gets pretty hilarious when you play with your crazy friends. It is a multiplayer game where you control a character made of jelly and engage in funny battles to pick up and push your friends over different stages of the game.
The Gameplay
In the game, you can use many physical maneuvers such as punching, kicking, and throwing your enemy to knock them out. Once they are knocked down, you have to pick them up and throw them over from the level that you're playing in.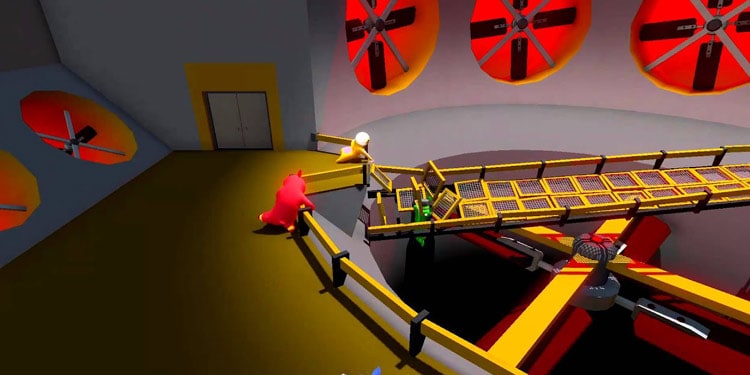 It might seem a pretty simple and easy task, but picking up and throwing the opponent might be quite a challenge because the knocked-out players can easily escape from your clutch by fighting back.
The level may range from moving elevators and the roof of the building to an incinerating machine.
Once you've successfully thrown an enemy, he will be kicked out of the game; the remaining players play in a similar fashion to be the last one standing.
That being said, the game is quite interesting and enjoyable when played with your friends. The game has weird physics and very funny animation that gets me laughing hard whenever I play with my friends.
Split-screen adds another dimension to the gameplay, as the whole crew is around for fun.
So, if you're new to the game and want to try it out with your friends but have doubts if this game has split-screen features, then you don't have to worry. We have all the answers for you!
Does Gang Beasts Have Split-screen ?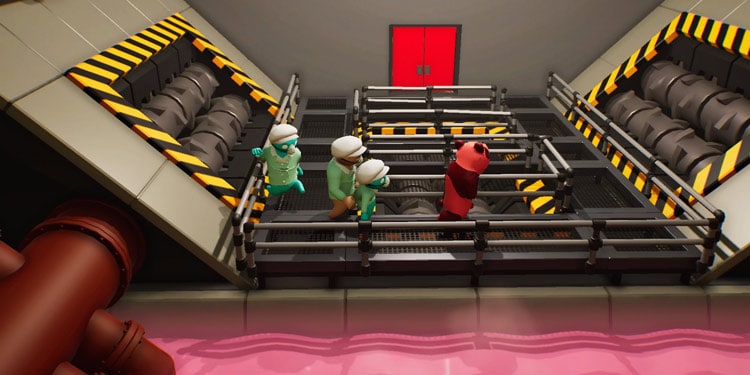 No, Gang Beasts does not have the split-screen feature. However, it does have the shared screen feature where you can play with your friends and family members by sharing the same screen.
Up to four players can join in the shared-screen mode, where they each have their own controller to control the character.
The host player has to select the Multiplayer option while in the Main Menu to play locally. After that, a list of options will pop out. The player then has to select Local from among those options.
Other players can now join in the game by plugging in their controller and signing in as a guest account.
Frequently Asked Questions
Does Gang Beast Have Cross-platform?
No, the game currently does not have the feature for cross-platform. That means you won't be able to enjoy playing with friends who play on different platforms as you. For example: If you play on Xbox, you won't be able to play with friends who play on PlayStation or Pc and vice versa.
Fortunately, there is some good news regarding the game. The developers of Gang Beasts are planning to add the cross-platform feature for Xbox and PC in the next update.
Hence, PC players will get to play this silly game with their fellow Xbox gamer friends shortly. Sadly, PlayStation players will not be able to enjoy this feature.