Golf with friends is an entertaining game when you play with your friends online. The premise here is simple like any other Golf game but what's challenging is, every player is playing in real-time, so one player can obstruct another player's ball to keep them from entering the hole. 
The platform here is also pretty challenging, making the game engaging on each level. You can either play solo or go online, join other people's servers or host your own server and invite your friends. As the name implies, Golf with Friends is especially fun to play with friends. The question here is, does Golf with Friends accept crossplay compatibility?  
Golf with Friends Gameplay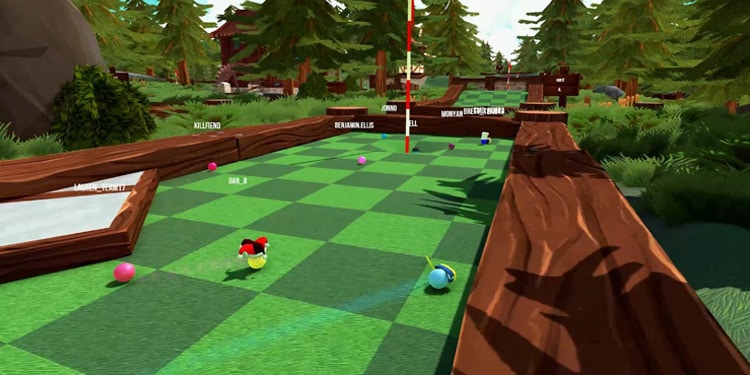 You can join up to 12 players on a server and compete against one another in eighteen rounds of challenging platforms. This unique platform is what makes Golf with friends a fun and entertaining way to challenge friends on every level. 
The game also lets you create your own level and upload them so players can try out your creative golf course. To make it more chaotic, you can turn on collisions and make the gameplay more interesting and hilarious. 
With a lot of creative puzzle designs, the game has a normal mode where you score by getting your ball into the hole in the fewest strokes, Dunk mode adds jump mechanics points which are earned by putting the ball inside the hoops, and Hockey mode turns your ball into a puck. Additionally, you compete against players in a slippery platform, and your goal is to shoot the puck past the goaltender and into the net. 
Is Golf with Friends Crossplay Between Xbox, Ps5, and PC?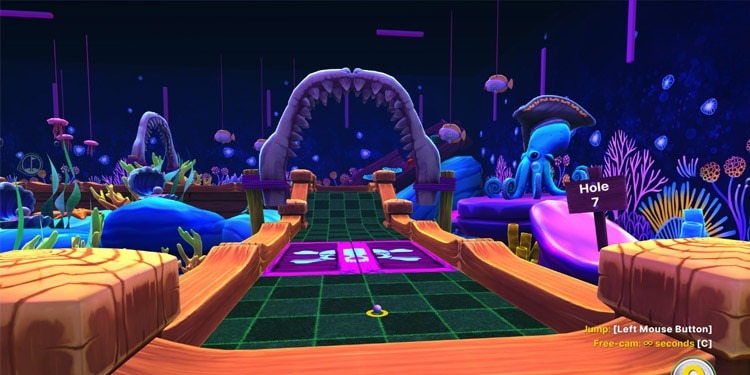 Although the game was released in 2016 across various platforms, we still do not have any updates on crossplay compatibility.  
Golf with Friends still lacks the feature of Crossplay, so it is sad to say that players owning Xbox cannot play with Playstation or PC players. The same can be said for PC and Playstation players. Players can only play with those friends having similar hardware platforms.
With the growing popularity of Golf with Friends, there might be crossplay features in the near future. But for now, there are not many players worldwide for Crossplay to put into action. The reason for this is to enable Crossplay; there should be a decent amount of player base on different platforms.
Is There a Local Multiplayer in Golf with Friends?
Yes, there is a Local Multiplayer, but players have to take turns instead of real-time Free play. Other players have to wait for their turns and play accordingly.