The Forest is an open-world survival game where you play as a lone survivor from a plane that crashed deep into the wilderness. 
You have to explore in the daytime, scavenge foods and weapons, fight horrifying cannibalistic enemies, and defend your shelter at night.
Surely, this game is fun and but the real fun begins only when you play with your friends. But we can already guess that you are confused if you can play with your friends cross-platform or not.
So is The Forest a cross-platform Game? If you have stumbled here, then you don't have to worry anymore. Without further ado, let's take a quick walk over through it.
Is The Forest Cross-Platform PS, XBOX, and PC?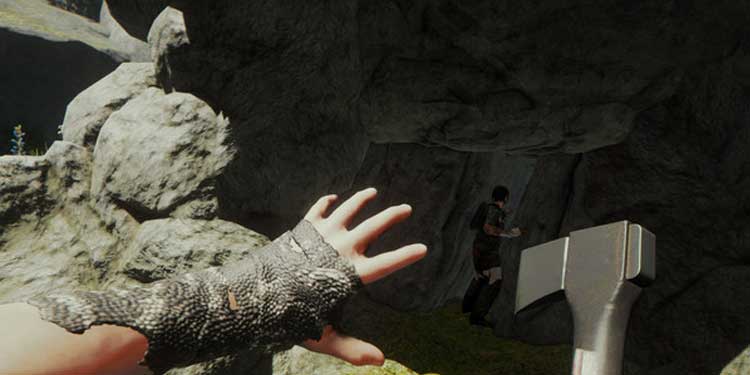 Unfortunately, the answer is no. The Forest is not a cross-platform game and it does not support cross-platform play. Meaning, you cannot play The Forest together with your friend across PS4, XBOX, and PC platforms.
The game is not even available for the XBOX platform. For instance, if you are a PlayStation user then you cannot play with your friend who plays on a PC and vice versa.
You are only limited to playing with friends on the same platforms. Meaning, PC players can only play PC Players and the same is the case with PlayStation players. They can only play with other PlayStation players.
Even though you can play with up to 8 players in multiplayer mode, you just have to be picky when choosing your friends. Gaming is only possible with those who have similar platforms like yours.
It is a bummer to not have cross-platform support in this game because survival games are only much more fun when you play with your friends.
Will The Forest Ever Support  Cross-Platform Game?
Well, the answer is both Yes and No. It all depends on what the game developer wishes to do about the game in the future.
However, The Forest seems unlikely to have any cross-platform or crossplay support in the future. The game developers have not released any sort of official statement on whether they will work on cross-platform support features or not.
Until then, all you can do is enjoy the platform limited multiplayer mode and hope for cross-platform support in the future.