Set in a post-apocalyptic world, four survivors must take on the hordes of the undead to survive for as long as possible. World War Z lets you experience the thrill of surviving in an environment filled with zombies that are out to eat your brains.
It is a first-person shooting co-op game that mainly focuses on killing zombies and successfully getting to the safe zone. You and your three gamer friends play as survivors who must move forward, killing countless zombies and upgrading weapons along the way.
World War Z Gameplay
With the addition of the new expansion map, Aftermath, things are looking interesting for World War Z. You now have 8 different classes to choose your character from, each character with their own specialty (they also get new perks as you progress forward).
Nothing is more satisfying than to watch an entire horde blow up with explosives you set up as traps or smash the head of the undead at a point-blank range.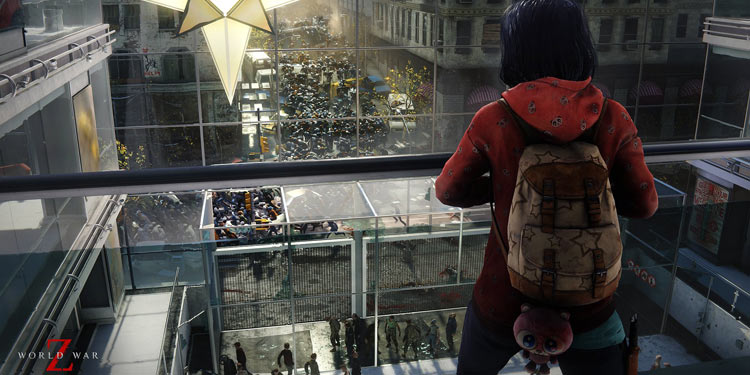 The Aftermath addition brings two new campaigns for you to explore and put your life on the line to overcome the massive group of zombies. The campaigns are nerve-wracking, full of intense encounters and a fight for survival.
Even your best strategy can go down the drain once you're surrounded by never-ending hordes of undead humans. Setting up the perfect trap and properly managing your resources and ammunition gives you the best chance to come out on top.
It also has some PVP modes where you can fight with other groups of survivors in addition to thousands of zombies, such as Swarm Deathmatch, King of the Hill, and Swarm Domination.
But in my opinion, the campaign mode is the best way to enjoy the game as there are barely any players in multiplayer mode. The addition of a first-person perspective that you can turn on any time you want also brings a new dimension to the game.
As you might have already figured out, the game has a co-op multiplayer mode. But, can you play World War Z on a split-screen with your friends or siblings so you could see their reaction up close? Let's know it all.
World War Z is available for PlayStation 4|5, Xbox One, Xbox Series X|S, Windows PC, Nintendo Switch, and Google Stadia.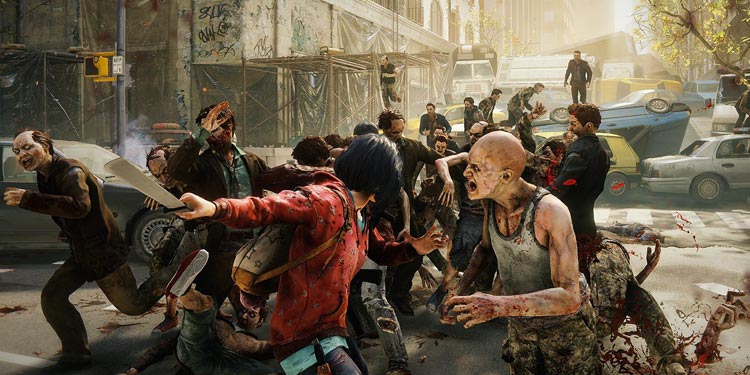 Does World War Z Split-Screen?
Unfortunately, you cannot play World War Z on a split-screen. That might come as disappointing news if you've got a brother or a friend that wants to join in on the fun.
The idea of split-screen does sound good, as you'll be able to communicate and execute your strategies better, but you have to keep in mind that the current generation of consoles can't handle heavy loads.
The only way you'll be able to play with your friends is if they have their own separate consoles. The game only has an online multiplayer, so once all of you are on a different console, you can invite them into your lobby and choose from the various modes that the game offers.
Frequently Asked Questions
Does World War Z have a Cross-play?
Yes, World War Z has full cross-play compatibility across multiple platforms. No matter what platform you're playing on, you can invite your friends over to your lobby at any time and start killing zombies right away.