Forget about the normal racing games where the only objective is to come first in the race. Wreckfest is here to bring something new to the table.
After a long time, we finally have a racing game that lets us do what we want. Whether you want to play some classic career races or go full ham on the demolition derby mode, you can enjoy every type of race in Wreckfest.
Wreckfest Gameplay
The career mode lets you play some classic racing matches where you play to win championships or at least secure a good position at the end of the match. The races start off slow like in other racing games but can quickly turn into a slugfest where cars are flying and crashing everywhere.
However, the main attraction in Wreckfest is the demolition derby, where you play like a complete maniac trying to crash into other opponents, turning their vehicles into a pile of junk.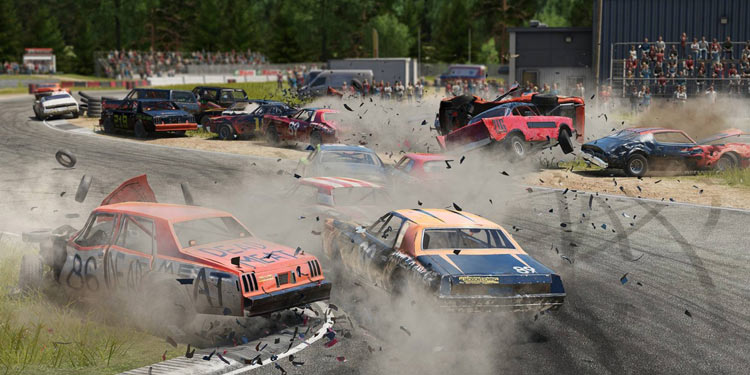 Wreckfest has amazing gameplay, with amazing controls and great collision physics, and a large collection of vehicles to choose from. The controls feel very smooth whether you're playing with a controller or a gaming racing wheel.
The transition from driving past a smooth pitched surface to a rough one feels very realistic.
The reward system gives you plenty of vehicle parts and credits required for performing much-needed upgrades for your vehicles. The game has all kinds of cars you can choose from.
Do you want to sweep through the track, leaving everyone behind? You can choose a racecar that just does that. Do you want to crush everyone underneath you? You can choose a school bus or an RV that will wreak havoc on the racing field.
But do you know what is better than crashing and destroying vehicles by yourself? Well, if you have a mind like mine, you're probably thinking of crashing and destroying vehicles with friends. Yes, the game is extremely fun when you are with your gang, who have similar mindsets as you.
But what if you want to play the game with your siblings or a friend, sitting next to each other while you laugh when you fail and get your car destroyed instead, or hype you up when you send an enemy car flying?
Do you want to know if Wreckfest has a split-screen? If so, then we've got all the answers you're looking for.
Does Wreckfest Have a Split-Screen?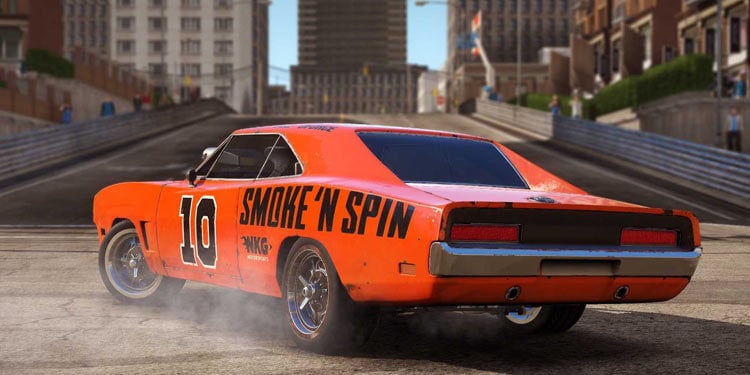 Unfortunately, no. The game does have a multiplayer mode, but as of now, you cannot play couch co-op in Wreckfest. So you won't be able to enjoy the thrill of crushing and destroying the cars on the racetrack with your friends or siblings, sitting next to each other.
You can only play multiplayer mode online, which is a little disappointing. However, if you and your friend both own a copy of the game on your console, you can play it together right away.
Frequently Asked Questions
Is Wreckfest Cross-Platform?
No, Wreckfest does not have cross-platform features. So, you won't be able to enjoy Wreckfest with your friend unless you're on the same platform. (With the exception of PS4 and PS5)
Unless you and your friends are playing on PS4 and PS5, you cannot join in each other's game.
The game does not even support cross-generation, so you and your friends strictly have to be playing on the same platform to play together. If you're playing on a PC, all of your friends should be playing as well. The same goes for Xbox One and Xbox Series S|X consoles.