For many people out there, there are a lot of memories connected to the Star Wars series. From choosing the first faction in life to buying a really cool-looking lightsaber in a department store, it holds lots of moments in some of our life.
Star Wars Squadrons, which came out in 2020, shows the conflict that arises between the New Republic's Vanguard squadron and the Galactic Empire's Titan squadron after the destruction of Alderaan.
You can play as the character of either side, and your mission is to eliminate all enemies from the opposite side. It is a star-fighter aerial dogfighting space battle game and is played from the first-person perspective.
Due to the first-person view, you'll be seeing through your cockpit most of the time, which can be very annoying, especially if you're not used to it.
The game has both campaign mode as well as multiplayer mode.
Campaign Mode
The campaign mode is a single-player story-driven mode where you'll be chasing enemy ships while performing a variety of maneuvers in outer space. You can play as any of the two opposing factions and engage in intense and immersive battles.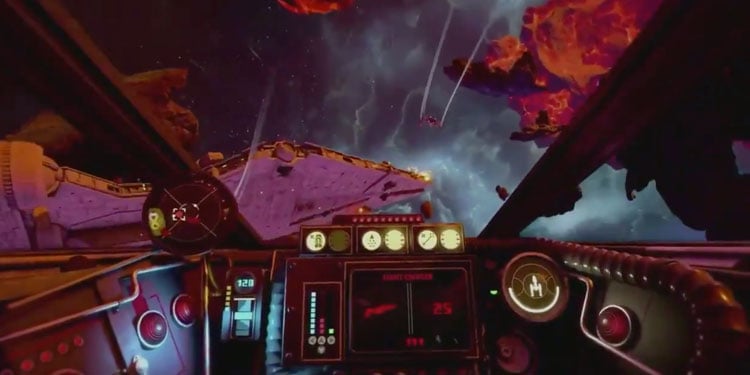 The gameplay is all about power management. You have to manage your thrusters, shields, and weapons to bring out the most from your ship.
You might need to put all your power into your weapon to take down your enemy in a single hit or hit a button to quickly stop your ship so that you can make an impossible turn.
On the other hand, expending all your power like that might put you in a dangerous situation. So, you'll have to decide whether it is worth it to make such decisions.
You can say that the campaign mode is a training ground for you to prepare for the multiplayer mode, where you'll be facing off with other players.
Multiplayer Mode
It is a PvP mode where you'll team up with other players to take down the opponent team of either other players or AIs. Star Wars Squadrons has two multiplayer modes: Dogfight and Fleet Battles.
Dogfight mode is like a deathmatch in modern games where you engage in 5v5 battles on a variety of maps. It is a slugfest where you'll be engaging in fierce aerial battles, and the first team to get 30 kills wins the game.
In Fleet Battles, both teams are given a ship, and the objective is to destroy the opponent's ship while protecting your own.
However, as we all know, shooting games are no fun without playing with your crazy friends. This game does have a multiplayer, but can you play it while sharing the same console and screen. If you are curious to know if it has a split-screen, let's find out.
Star Wars Squadrons is available on PlayStation 4, Xbox One, Xbox Series S|X, and Microsoft Windows. It is also available in VR, where you can play both campaign and multiplayer modes.
Does Star Wars Squadrons Have a Split-Screen?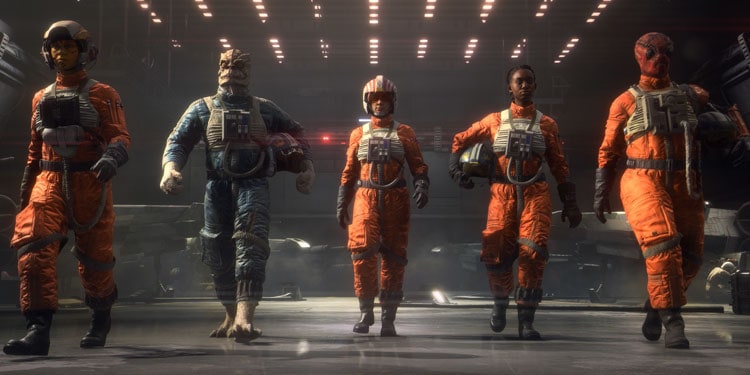 Sorry to break the ice, but if you're here to know if the Star Wars Squadrons has a split-screen, the answer is no. Split-screen is now a thing of the past, and while the previous Star Wars games have had this feature, this game, unfortunately, was not so lucky in getting this feature.
The game is restricted to cockpit-only view, so you'll be able to see only your cockpit most of the time. If it became a split-screen, it would make an awful experience for you and your friend, given that it has a first-person view. So, I think it's better this way as you can at least see what's ahead of you clearly on a single screen.
The game, however, does have a multiplayer option, but it's only online. If you want to play it with your friends, you all should own a copy of the game as well as a separate console to play. You can form a party of up to five players or play with random teammates in multiplayer mode.