Tower Defense is a genre of strategy games where players have to defend their territory, castle, or certain object from enemies.
Tower defense games are popular among players because of the need for different strategies you need to develop to win the game and the simplicity of games. However, not all tower defense games are simple to play.
Some popular tower defense games are DOTA 2, League of Legends, etc., which are the toughest tower defense games and the biggest ones too.
If you search the internet, you will find many tower defense games, which can be a little overwhelming to choose from as the tower defense genre is very old.
So, we have compiled a list of tower defense games available on Steam to make it easier for you to decide to play. Here is the list of the games:
Best Tower Defense Games on Steam
Dota 2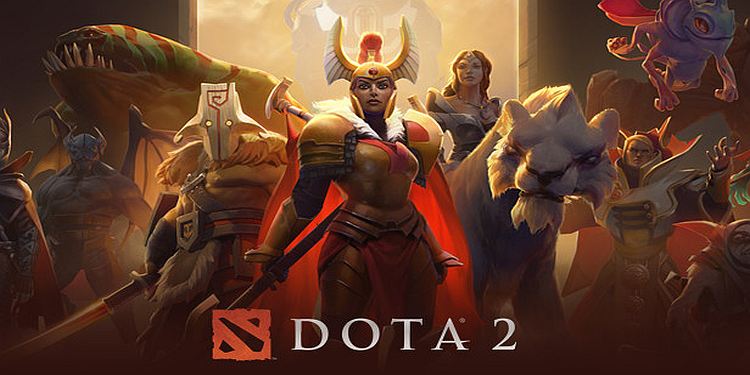 The game on the top of the list is Dota 2. Since 2013, the game has become one of the best in the world. This game is different from every other game on this list.
Defense of the Ancients (DOTA) is a strategy tower defense game with the biggest gaming competition in the world, known as The International, with millions of dollars on the line, which shows the huge following of the game.
Dota 2 is a Multiplayer Online Battle Arena (MOBA) game available on Steam for free. Dota 2 should be played with five players in one team and between two teams. One group is called Radiant, and another is called Dire.
The players' main objective in the game is to go through many towers and finally destroy the ancient of the enemy team, which is a neutral tower, while another group should protect it at any cost.
Dota 2 has 123 characters or heroes among a team of five should be chosen. Each character has unique skills, stats, etc.; to be good at this game, you must know every hero. Also, different items for heroes make it more confusing and can take months to learn the game.
For anyone who likes the challenge of tower defense games, Dota 2 should be on the top of your list. However, this game is very addictive and can be frustrating.
Bloons TD 6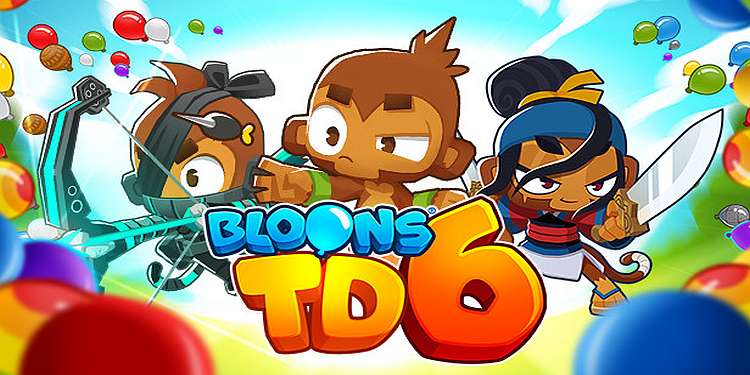 Bloons TD 6, originally a browser flash game, quickly rose to fame with quirky and engaging gameplay. It is a strategy tower defense game with monkeys and balloons instead of towers.
The game's objective is to pop balloons that appear on the screen using different powered monkeys while collecting money from popped balloons.
While it seems to be an easy game, it can be hard at times. The money you get from popping balloons must be used strategically as it is used to buy different monkeys and cannons and upgrade them to pop all the balloons.
The game gets relatively hard as the game proceeds, and other kinds of balloons appear in the game. Monkeys have abilities like throwing darts, firing guns, fly helicopters, etc. Some balloons are immune to some attacks, so you need to use your monkey army carefully.
With more than 55 maps to play and different difficulties, i.e., Easy, Medium, and Hard, it is very engaging and fun. Along with single-player, you can also play a co-op game with four players and has a game mode called Odyssey mode which will take you through different maps.
Overall, the game is well-made and balanced with great graphics and UI for a simple tower defense game. It will surely help you pass your time and engage kids.
Rogue Tower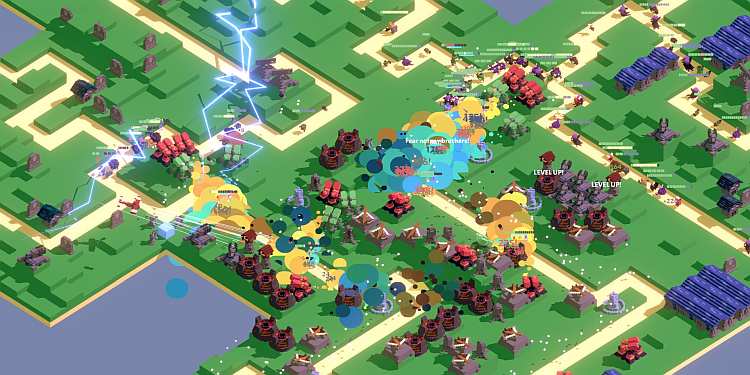 Rogue Tower is one of the simplest tower defense games on this list. If you have been playing tower defense games for a long time, you will have nostalgia for old tower defense games.
It has an 8-bit kind of graphics and a rock soundtrack. It is a single-player game where you must defend your castle using different defense buildings like Ballista.
Like every other tower defense game, the difficulty increases with time, and the enemy horde keeps growing. When you first play the game, you will feel the game is very small.
But as you play and collect experience points, you can increase your map size and unlock other defensive towers to fend off your enemies. As you continue to play the game, you will earn experience points (XP) and money to buy and unlock new towers and map styles to control the movement of enemy hordes.
In addition, you can upgrade the previously placed defensive towers and increase your attack using cash. The enemies at first can be killed easily, but as time passes, other powerful enemies will come who can even heal, run, spawn more enemies, etc.
So, you must strategically put defensive towers in place and make the way as difficult and slow for enemies as possible.
Kingdom Rush Vengeance – Tower Defense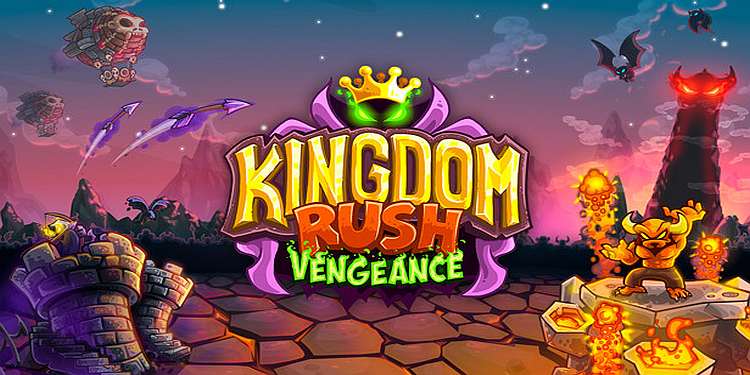 Kingdom Rush Vengeance is the fourth installment of the Kingdom Rush tower defense games. If you have played the prequels of this game, Kingdom Rush Vengeance will feel more polished and improved.
Many elements in the game as the same as in the prequels. However, the major change in the game is that you are playing as evil rather than for good, like in the prequels.
In this part, you play as the evil dark wizard Vez'nam to defeat the good side comprised of dwarves, elves, etc. There are four towers, i.e., Ranged, Magic, Troops, and Artillery.
In this game, you have to make a loadout of five towers before starting the game. Then, as you play the game, more buildings will be available. In the game, your enemy's path can be more than one, and you may have more than one castle to defend.
You will get some money to buy and upgrade the defense buildings and earn more by killing the enemies. The buildings should be strategically placed to hold your enemies and kill them.
Other than this, everything is like traditional tower defense games. You must hold the enemies with a bunch of defense towers and save your castle.
Plants VS Zombies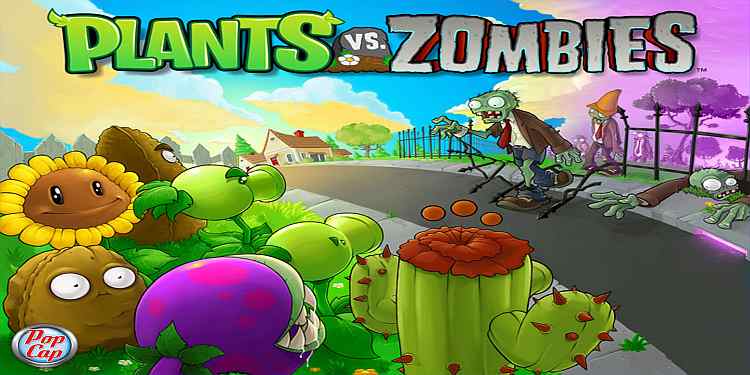 Players who love tower defense games have likely played Plants VS Zombies on PC or Mobile. Even new players in tower defense games have once seen or played this game.
That is how legendary this game is. At one point, it was one of the most played games in the world. Although the craze of this game is not what it used to be, it still is one of the best tower defense games.
As the name suggests, this game is about plants and zombies. It takes place in the yard of a character where you have to deploy different plants with different abilities to stop the zombies from reaching the house.
While some plants like walnuts are just for holding zombies, some plants can shoot and damage the zombies, stopping them on their way. The game is simple, but as you go through levels, the difficulty and number of zombies increase.
Also, zombies with different abilities and more HP appear from time to time. Instead of spending money on other tower defense games, you will have to collect Sun points from the sunflower plant, which regenerates with time. Every plant requires a different amount of sun points to use.
All in all, the game is very engaging and addictive too. It is perfect if you want to have a simple yet enjoyable game that you want to play for hours and hours.
Orcs Must Die!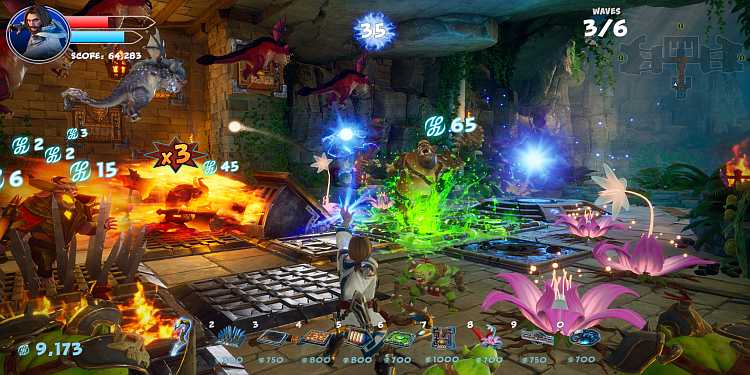 Orcs Must Die has a completely different feel to the tower defense games genre. While in traditional tower defense games, you simply put different defense buildings to kill and stop the enemies, you will play as a wizard with lots of magical abilities, traps, and weapons in this game.
If you see the game for the first time, it will feel like a third-person shooting game, but it has elements of tower defense games too.
The objective of the game is simple; the orcs must die. The game takes place in a dungeon-like environment where you must kill all the orcs after you using traps, magic, and other weapons at your disposal.
The game is gruesome and has lots of killing and enemies blowing up in pieces. It is a fun game with a refreshing feel to tower defense games. The game has three parts, and if you like third-person shooting and tower defense games, this is the one for you.
Sanctum 2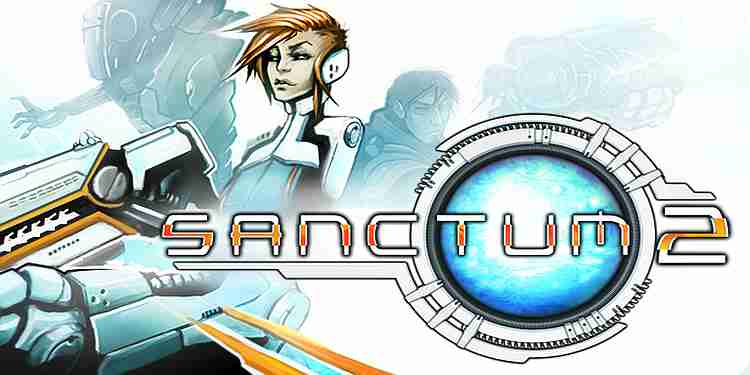 As Orcs Must Die is a combination of tower defense and third-person shooting, Sanctum 2 combines first-person shooting and tower defense. Orcs Must Die has a medieval dungeon vibe, whereas Sanctum 2 has a futuristic dungeon vibe.
The game's objective is to protect the power core from enemies creating a maze of walls to slow them and using turrets to keep them away. The game has 15 maps, and the enemies are different aliens with different HP.
You have weapons in your arsenal to kill the aliens, but if you go too close, they will chase and kill you, which can be used as an advantage to lure the aliens away from the power sources.
You can choose between two characters, i.e., Skye and her sister. The game also offers co-op gaming which can be more fun to play. The characters can be upgraded with different perks or bonuses. There is Survival Mode too, where you can play with other players for extra experience points.
In conclusion, Sanctum 2 is a vibrant game with great visuals. The gameplay and co-op are very exciting to play with friends. If you want to play from the start, you can play Sanctum 1 first, which is a good tower defense game.
Stronghold HD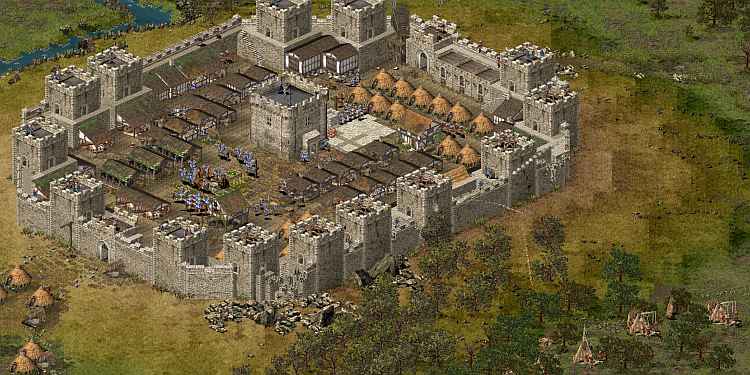 Stronghold is one of the oldest tower defense games, which was very popular and the choice of many gamers at the time. Still, some players are playing this game, but as it is an old game, there are very few players in this game right now.
It is one of the classic castle-building games where you build your base or castle and slowly upgrade it to a castle with a defensive and attacking stronghold.
In this game, you must build a castle and slowly grow it to be the best castle in medieval England. The game has 21 story-based missions where you have to defeat four villains, i.e., Rat, Pig, Snake, and Wolf, and then take over all the land.
Using your castle defenses, you must keep wild animals, thugs, and other kingdom troops out. In addition to single-player, you can also play online with up to eight players.
To properly play this game, you must have money and people. The game has a respect rating which ensures the flow of workers for construction and resource collection.
So, you must protect them and use them to conquer the land. With workers and other resources, you must earn gold for new constructions and upgrade your troops and castle.
This is an excellent castle-building game with many aspects you must master and give your time.
Dungeon Defenders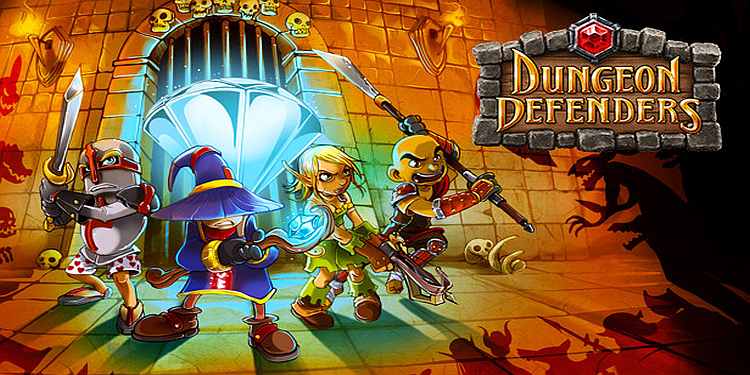 Dungeon Defenders will give you the feel of playing MOBA, RPG, and tower defense games in one game. Before starting the game, you should select a character and equip it with different gears and also can upgrade the abilities it possesses.
The main motive of the game is to save an Eternia Crystal and, ultimately, the fantasy land of Etheria.
After selecting the character, you will find yourself in a small arena like a dungeon with different entries and stairs. The enemies consist of orcs, goblins, etc. Each character has different defense towers and abilities to stop the enemies, which can be repaired and upgraded.
As there are many entries for the enemies, you can sometimes get overwhelmed. So, using your abilities and defense towers carefully is important.
Sometimes, you cannot defend yourself alone. So, the game has a co-op option, which will let you team up and stop the enemies on their way, which is more exciting than single-player gaming.
This game needs dedication and hours of gameplay. So, only play if you want serious gaming.
Defense Grid: The Awakening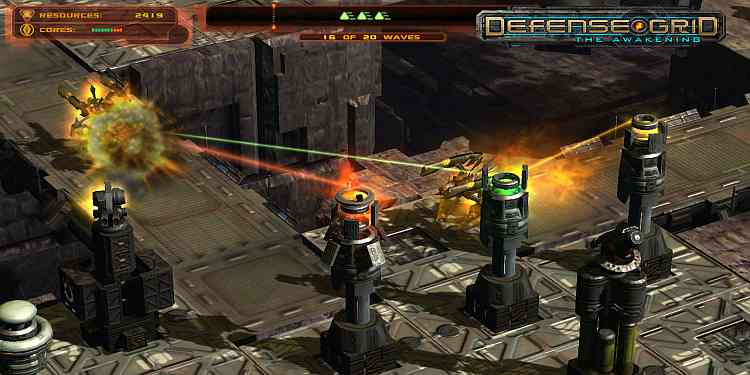 Defense Grid is one of the games that are true to the tower defense game genre. In this game, you have to deploy defensive towers to keep aliens away from stealing the power cores to save humanity.
There are plenty of levels to play in this game in which aliens come from different places to steal the power core. Your job is to stop them, even if they steal them, prevent them from getting out from the map. If all the power cores are stolen, you will lose the game.
There are guns, lasers, cannons, missiles, meteors, Tesla, and Inferno towers to keep the aliens at bay. However, you have limited resources for the buildings. So, you must choose which towers to use according to your budget.
Not only that, but you also need resources to upgrade the towers, which you can earn by killing the aliens. Also, there are a variety of aliens which different abilities and are hard to kill.
In short, Defense Grid is a very addictive tower defense game that needs a lot of understanding to be good at it.
So, folks, these are our picks for the top tower defense games available on steam. Please comment if you have more games that you think are great tower defense games.