State of Decay 2 is a zombie surviving game where you try to survive the wrath of the undead zombies by building bases and collecting survivors.
Unlike in traditional zombie games, where you control a single character throughout the game, you control a community of survivors and play by switching among them in this game.
These characters have their own abilities, which can be unlocked as you progress forward in the game. These abilities can be both blessing and a curse depending on the situation.
The Gameplay
The game is all about managing your resources because you start to face all kinds of danger once you run out of resources. Running out of food and water can cause your survivors to starve. And running out of ammo or medicines will put you at risk of attacks.
Also, when you run out of these resources, you need to go out to collect them, which will put you in all sorts of danger as the outside world is filled with brain-eating zombies. In any case, you can't afford to lose survivors, not in this game.
The game also has a range of weapons and vehicles that you'll find along the way. However, as I've said, managing the resources is the main goal in this game.
You'll find the weapons, but the ammo is quite scarce, so you'll have to use them wisely. The vehicles also have limited gas, so be careful not to drive too recklessly.
Aside from these, you'll get to experience action wherever you go. Smashing a zombie's head with a bat or blowing it up with a shotgun feels so good.
However, there can be quite a large number of them, and if you get surrounded, it'll be a game over for you. They can run almost as fast as you, while some might even be a special type that can rip you into shreds.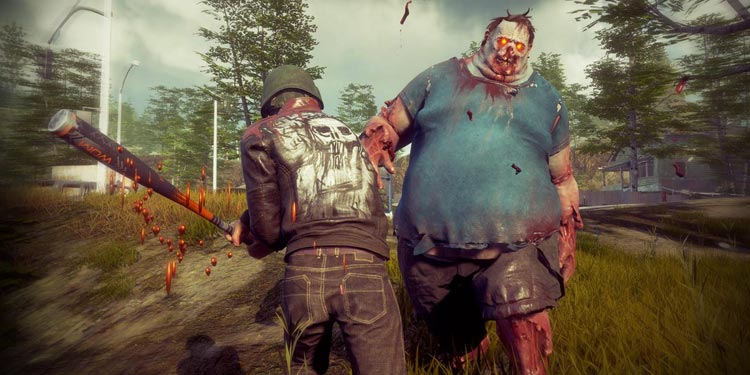 The zombies spawn infinitely, so you'll also need to build bases for your survivors wherever you go. You need to provide them food and shelter to ensure that their morale is high and that they're ready to perform when they're required to.
The game has five maps to choose from, with their own settings, so you'll never get tired of playing it.
However, as you know, playing open-world games gets extremely boring without some friends. Playing with friends gives you that good laugh and hype you need when you're feeling bored or get a good kill.
So, you might be wondering if you can play State of Decay 2 with your gaming buddy or sibling in a local co-op.
Playing on a split-screen is always a fun and memorable experience. But does this game have that feature? If you've got questions like that, you need not worry because we've got you covered.
State of Decay 2 is available on Xbox One and Microsoft Windows.
Is State of Decay 2 Split Screen ?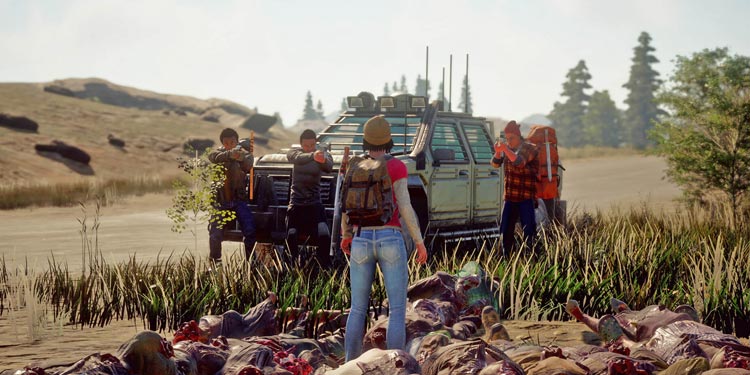 Unfortunately, not. This game does not have a split-screen. That means you won't be able to play this game with your friend or sibling, sitting together next to each other.
If you want to play it with your friends, you'll need to go online. The game only has an online multiplayer option if you want to play co-op, which supports up to four players to play cooperatively.
It has Invite Only and Friends Only multiplayer options. The Invite Only option lets you play co-op with random people, while the Friends Only option lets you play with friends, which you have added in-game.
Frequently Asked Questions
Is State of Decay 2 Co-Op?
State of Decay 2 has an online multiplayer option where you can play with up to three of your gaming buddies. You can play as a host and invite them to your game. However, only you will be able to progress your story.
The rest can only help you in your progress.
Is State of Decay 2 on PlayStation?
Unfortunately, the game is not available on PlayStation platforms. You can only enjoy this game if you have either an Xbox console or a PC.