The best thing about being trapped in a zombie apocalypse is; that you don't have to feel guilty for smashing their heads or blowing up parts of their bodies. Dead Island is an action-adventure game that mostly takes place on a remote island in Papua New Guinea.
It is a first-person survival game, and you'll experience crazy encounters with brain-eating undead walkers throughout the game.
The objective of the game is similar to most zombie games. You have to survive long enough to escape the island while avoiding being bitten by these creatures. You'll also need to search for food and water and constantly move to new safe houses.
The Gameplay
Right off the bat, you'll be introduced to the game with a dramatic intro. You'll pick one of the four main characters and spend most of your time exploring the large open-world map, completing a bunch of side and main quests, and smashing tons of zombies along the way.
The game mainly focuses on melee combat which involves a lot of smashing and slashing. You'll also need to keep repairing your weapons after a certain number of uses because they'll be useless once they've been damaged.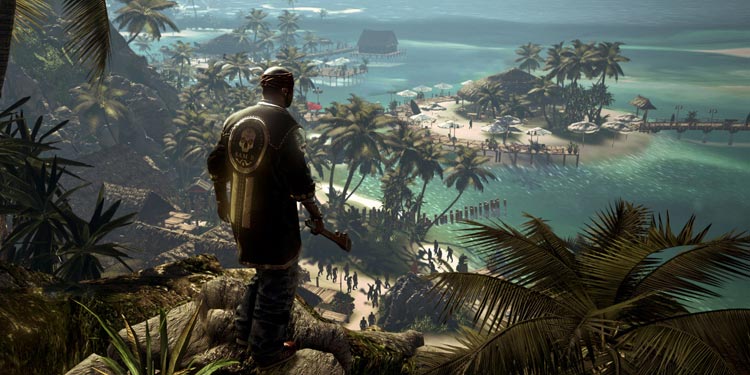 In the later half of the game, you can wield various firearms as well.
If you're someone who likes a lot of gores in video games, it will definitely put a smile on your face. The developers have put a lot of work into making it as violent as possible.
From chopping off a head with an axe to ripping out the flesh from these undead bodies, you can experience the true essence of being a ruthless killer in this game.
However, one thing that annoyed me during the whole game was the stamina bar which forces you to stop for a while after performing some actions like running and attacking. It just takes away all the fun of being in an open-world game.
Although, as the game progresses, you can increase your stamina with experience points you get by completing quests.
All in all, Dead Island is an amazing game that is filled with action and violence. But, it is no fun playing these massive games alone. Even if the story is very captivating, it doesn't take long for you to lose interest when you lay alone for tens of hours.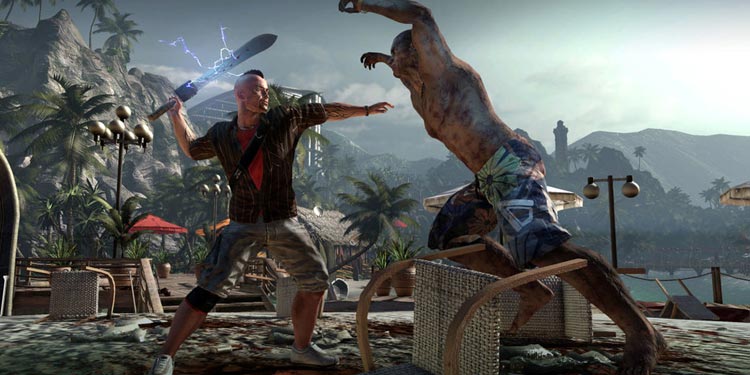 So, are you wondering if you can play this game with your siblings or friends in a split-screen mode? Playing on a split-screen helps in better communication and gives you many advantages compared to the online multiplayer. But is Dead Island Split Screen ? Let's find out!
Dead Island is available for PlayStation 3|4, Xbox 360, Xbox One, and Windows PC. The game runs on next-gen consoles such as PlayStation 5 and Xbox Series S|X, but it doesn't let you play in 60FPS as it is not updated for these consoles.
Is Dead Island Split Screen ?
Unfortunately, no. Dead Island does not have a local multiplayer, and there is no option to play more than one person per console. Even in the definitive edition, the feature is not included.
The game only has an online multiplayer, so if you want to play co-op together with your friends or another person, you'll need to play on separate consoles. Dead Island supports up to four-person online co-op.
However, there is a restriction on online co-op as well. You cannot play with your friends if they are playing on different platforms than you. You both strictly need to be playing on a similar generation of the same platform. For example: If you're playing on PS3, your friends need to be playing on PS3 as well.