Deep Rock Galactic is a first-person co-op shooter game that is all about mining rare minerals on alien planets while keeping yourself out of danger from their dangerous biomes and creatures. It is a challenging and fun game that you can play with or without companions.
There is no denying that Deep Rock Galactic is most enjoyed when played with friends. But the real question is whether this game is available across all the platforms and if you can play it with your friends even when they are on the different platform than you. So is Deep Rock Galactic Cross-platform and does it support crossplay ? Let's find that out.
Is Deep Rock Galactic Cross-Platform?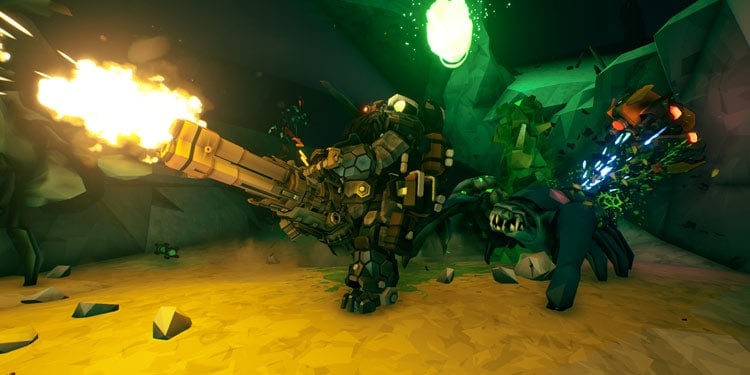 The answer to that question is yes. Just like many other co-op games, this game, too, is supported by a number of platforms. Deep Rock Galactic can run in Microsoft Windows, Xbox One, Xbox Series S|X, PlayStation 4, and PlayStation 5. You can pretty much play this game on any platforms no matter what kind of platform you own.
Does Deep Rock Galactic Support Crossplay Between Different Platforms?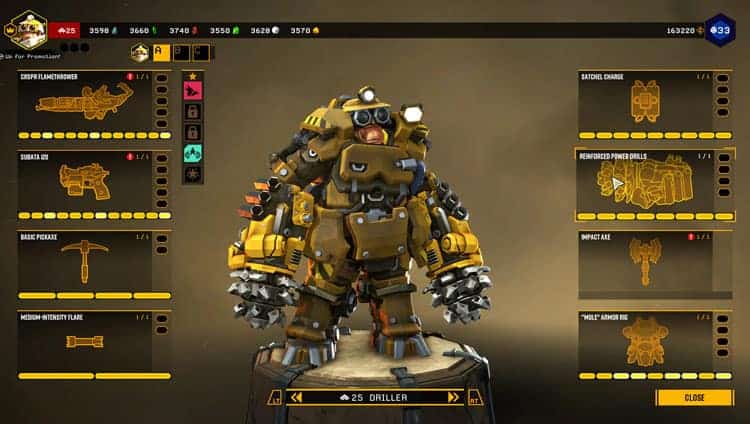 Unfortunately, no. This game does not support crossplay between different platforms. However, there are certain conditions that, when met, would allow Xbox and PC players to play together. If you've purchased your game through the Microsoft Store, then you can play it on both Xbox and PC.
You can even sync your progress between these two platforms. And it's also no surprise that you'll be able to play together with your friends who are on those platforms. Unfortunately, it's not possible to do so if you buy it from Steam.
However, that is not the case for PlayStation users. If you own a PlayStation, you cannot play with someone who plays this game on either PC or Xbox. Luckily, it does support cross-gen play. Meaning PlayStation 4 players will be able to play with their PlayStation 5 buddies and vice versa.
Deep Rock Galactic Gameplay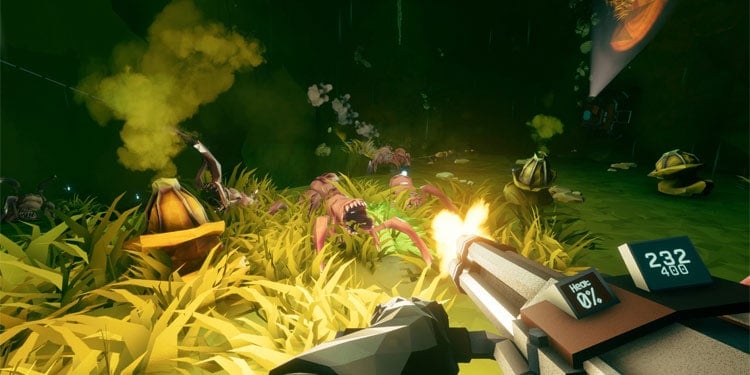 It takes you on wild missions that not only require you to assess the environment around you but also factor in different variables that will affect your mission.
In Deep Rock Galactic, you and your friends play as dwarves that are tasked to explore different regions of alien planets to perform various missions. You can choose your dwarf from four different classes, each with its own equipment, roles, and experience levels. You'll probably want to pick different classes than your friends to make your party overall balanced and versatile.
Whether you should engage with enemies, you should just focus on completing the mission, or maybe you should complete another objective to earn little extra credits so that you can upgrade your gears; you need to constantly make these decisions while on the mission.
The missions include exploring the underground caves, mining valuable resources and minerals, stealing eggs from alien bugs, and retrieving the equipment of the party that died in the missions.
Also, the missions get harder as you complete them. The missions are where all the fun lies, but you can also take your sweet time upgrading your characters with different abilities and equipment.
Deep Rock Galactic requires a lot of teamwork to clear the missions and objectives. It also requires all the members in your party to do their job properly, as carelessly mining minerals without observing the surroundings will only get you killed. And it becomes much more difficult to clear missions once you start losing manpower.