Tarnished with fast hands who can swiftly cast explosive spells are overpowered in both PvE and PvP. This fearsome combo of speedy spellcasting along with weapon mastery is achieved by leveling up Dexterity and Faith.
Dex+Faith-focused builds are for the truly brave ones who wish to join the highest ranks of Elden Ring Pantheon. If you are among the ones who will choose this path, the difficulty curve towards mastery can be steep, but the rewards when you reach the peak will be glorious.
What's so good about investing in this hybrid Dex+Faith build? First of all, you have an arsenal of spells that do all sorts of things at your disposal, then you have the best weapons available in the game to fall back on if it comes to getting down and dirty with your foes.
Dexterity complements incantations even more as the spell-casting time is reduced the more dextrous you are.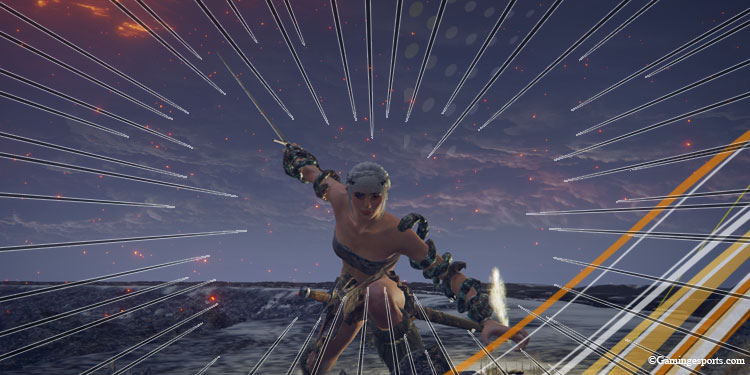 Apart from having access to the best spells and weapons, another best part about the Dex+Faith build is buffing your weapons with powerful incantations.
Weapons like Katanas, Curved swords, Greatswords, and Straight swords, when powered up by incantations, namely, Golden Vow, Bloodflame Blade, and Flame, Grant Me Strength, can be lethal and intimidating.
So, you too can be an unstoppable dextrous spellcaster who can wipe the floor with every foe you meet. With some proper guidance and a handful of well-established build examples, we can show you a path to surpass every other build in the game.
Let's start with how to plan your stat allocation before we get to the build.
Stat Allocation for Dexterity and Faith Build
As the name of the build says, the primary focus should be both Dex and Faith. Vigor should be leveled up next. Then comes Mind and Endurance as they are quite essential too.
Lastly, only level up Strength according to your weapons requirements, and don't waste more points there than you need. Later in the game, after both Dexterity and Faith hit the soft cap, Strength can be leveled up.
If you have invested in some other build, you can visit Rennala, the Queen of Full moon, and re-spec or rebirth your character as you need. Do remember to take a Larval Tear with you.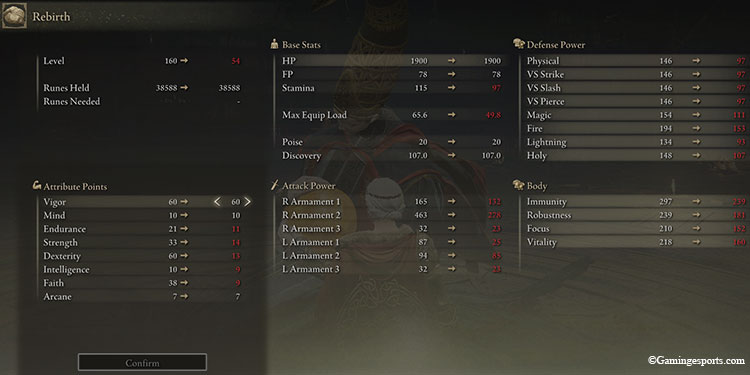 General Stat Allocation Table for The Faith and Dexterity Build
Here is a general table to help you allocate your stats for the Faith+Dex build, but this can change according to the different builds and as per their minimum requirements.
| | | | |
| --- | --- | --- | --- |
| ATTRIBUTE | Level 50 | Level 100 | Level 150 |
| Vigor | 30 | 45 | 60 |
| Mind | 15 | 20 | 30 |
| Endurance | 11 | 15 | 20 |
| Strength | According to weapon's minimum requirement | According to weapon's minimum requirement | According to weapon's minimum requirement |
| Dexterity | 20 | 30 | 40 |
| Intelligence | 10 | 10 | 10 |
| Faith | 20 | 35 | 50 |
| Arcane | 9 | 9 | 9 |
Now we can focus on the builds. The first three builds are community favorites, and I have added two of my favorite cherrypicked builds at the end. 
Best Dexterity and Faith Builds in Elden Ring
Raiden, the God of Thunder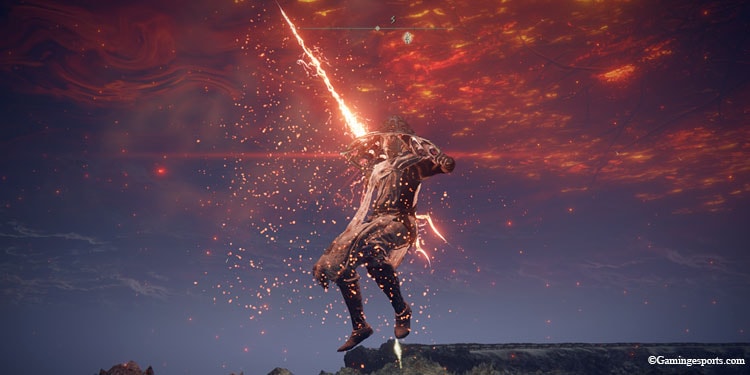 If you have played Mortal Kombat, you know exactly who Raiden is. However, I believe you can surpass Raiden's coolness with this build in Elden Ring.
For this build, you will have to target Vigor, Dexterity, and Faith, with few points spent on Mind, Strength, and Endurance. Once this build is done, even the mightiest of bosses won't stand a chance against you.
Weapons
Your main weapon will be the Bolt of Gransax with its Ash of War, the Ancient Lightning Spear, as the primary damage source. Your secondary weapons will be a duo of Keen Uchigatanas equipped with Ash of War Bloodhound Step. 
Sacred Seals and Incantations
On the off-hand, you can use Erdtree GreatSeal or Gravel Stone Seal to cast your incantations.
The incantations you will use for buffing yourself are Golden Vow, FIame Grant Me Strength, Flame Cleanse Me, and Blessing of Erdtree.
The offensive incantations are Lightning Spear, Honed Bolt, Vyke's Dragonbolt, Lansseax's Giave, Frozen Lightning Spear, and Ancient Dragon's Lightning Strike.
Talismans
The talismans for this build are focused on Stamina recovery and Incantation power-ups. Flock's Canvas Talisman, Green Turtle Talisman, Shard of Alexander, and Lightning Scorpion Charm.
Armor
As for armor, people seem to most commonly go with Iron Kasa and anything that doesn't overburden but complements it. If you want to cosplay Raiden, wear armor or a robe that looks similar to his.
Wondrous Physick
The wondrous Physick combination you can use to increase your potential is Lightning Shrouding Crystal Tear with Greenburst Crystal Tear or Faith Knot Crystal Tear.
The Wielder of Black Flame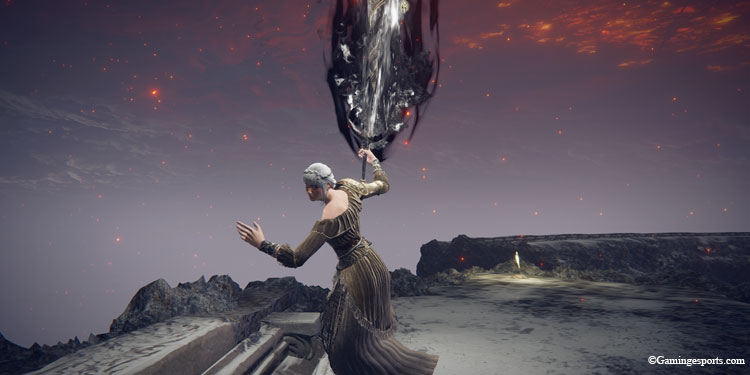 Gandalf has taken the flame of the Sun itself as his secret fire and has become the wielder of the flame of Anor. You in the Elden Ring can be the one who wields the mesmerizing black and white plumes of Godslayer's Black Flames.
This is a stat-intensive build, and just the primary weapon demands 22 Dex, 20 Str, and 20 Faith to be eligible for wielding. That means you might have to wait till very late game to make this build shine. 
Weapons
For this build, you will need Godslayer's Greatsword as your primary weapon with its flashy Ash of War called The Queen's Black Flame. Unlike other colossal swords, this weapon swings unexpectedly fast and deals a hybrid physical and fire damage.
Sacred Seals and Incantations
As for the secondary weapon, you can pair it up with Godslayer's Seal to cast the black fire-producing Godslayer Incantations. Black Flame, Scouring Black Flame, and Black Flame Blade go very well with this build.
Talismans
The talismans for this build are focused on stamina recovery, equip load, poise, and health, as using colossal swords means you might have to make sure your swings do not go to waste, unlike the faster-paced weapons. Erdtree's Favor, Green Turtle Talisman, Shard of Alexander, and Bull Goat's Talisman are best for this build.
Armor
For armor, you can use any fashion souls preference that balances with your equip load.
Wondrous Physick
The best wondrous Physick combination for this build is Greenburst crystal tear with Leaden Hardtear or Dex/Str-Knot Crystal Tear.
The Holy Reaper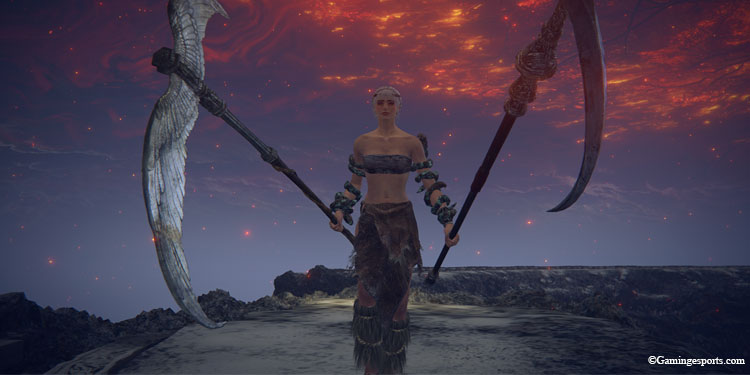 Righteously send your foes to their deathbed with this very well-rounded build. All grim reapers don't need to emit an evil malicious aura, with this build, your reaper can angelically rip the foes apart. 
Weapons
This is a power stance-focused build with a duo of scythes, i.e., Winged Scythe on the main hand and Halo Scythe on the off-hand. 
These scythes have very hard-to-predict attack animations so, in PvP, the winded attack animations often catch players off guard when they come out of their dodge rolls. They also have formidable Ash of War for your use.
Sacred Seals and Incantations
As this is the holy damage-focused build, you can use holy incantations with the help of Golden Order Seal or Erdtree Greatseal. The Incantations, like Golden Vow and Discus of Light, also go well with this build. 
Talismans
The talismans to take with this build are Shard of Alexander, Sacred Scorpion Charm, Bull Goat's Talisman, Erdtree's Favor, and on the defensive side, DragonCrest Greatshield Talisman.
Armor
You can use armor that matches the scythes and makes you look as close to a holy reaper as possible.
Wondrous Physick
The Wondrous Physick Combination for this build is Holy Shrouding Crystal tear with Dex-Knot Crystal Tear or Greenburst Crystal Tear.
Assassin of Destined Death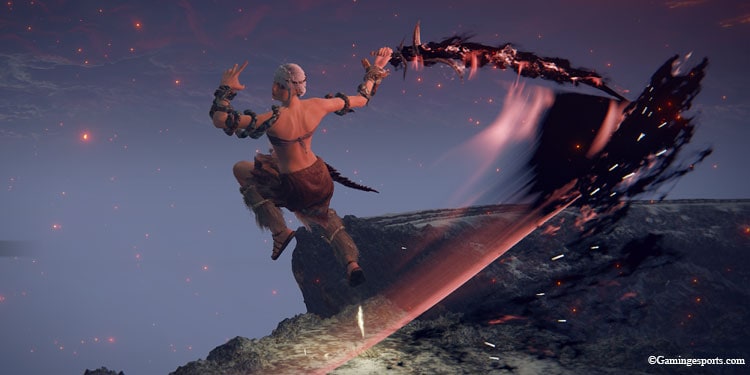 This is another power-stance build that is very focused on Dex and Faith. The pure damage of this build is greatly dependent on Dexterity, whereas the weapon art damage primarily scales with Faith.
If you want to experience the pure primal essence of the Dex+Faith build, this is definitely the one for you.
Weapons
Equip a duo of Black Knives and rip your foes apart at close range with a quick flurry of slashes. If your foes try to run away, strike them down from range using the powerful weapon art of Black Knife, Blade of Death. 
Additionally, you can equip another dagger with Bloodhound Step Ash of War on your left hand and switch when you need to dash.
Sacred Seals and Incantations
Take your best and highest-leveled Sacred Seal with you. Additionally, incantations like Golden Vow can complement this build very well. Additional buffs like Flame, Grant me Strength, or Bloodflame Blade can be used to stack even more damage.  
Talismans
Talisman-wise, the Sacred Scorpion Charm pairs very well with all faith-based damage. Additionally, as you will be unleashing a flurry of attacks, you can take Rotten Winged Sword Insignia and Millicent's Prosthesis. 
Armor
The same goes with armor, use something that suits your playstyle and looks cool at the same time. Better yet, if you want to even look like an assassin, just equip the Black Knife Armor Set.
Wondrous Physick
This build's best wondrous Physick Combination is Thorny Cracked Tear with Holy Shrouding Crystal Tear and Dex-Knot Crystal tear.  
Frenzy Flame Twinblades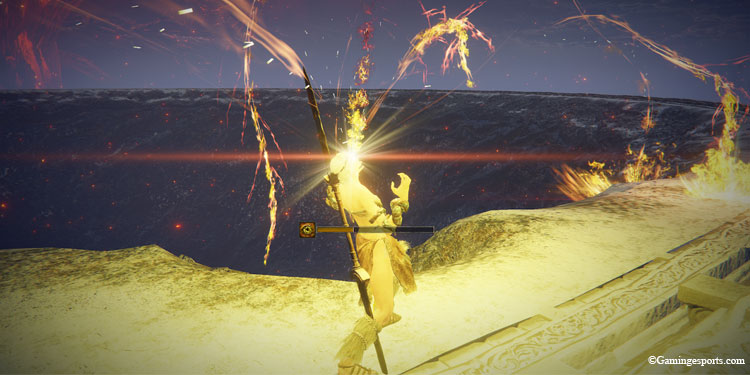 Twinblades are the signature Dex-based weapons, combine them with the powerful frenzy Incantations and watch your foes either succumb to madness or to your vicious blades.
To add more to the coolness, frenzy incantations have hands down the best cast animations in Elden Ring. It's just awesome to see how our character writhes and spills out these maddening flames like some dramatic anime villain.
Weapons
Use Gargoyle's Black Blades with its special Ash of War, Spinning Slash. It is very reminiscent of Sellsword Twinblades' Weapon Art from Dark Souls 3.
Sacred Seals and Incantations
Take the Frenzied Flame Seal with you along with Frenzied burst, Unendurable Frenzy as your main cast. An additional cast you can take is Bestial Sling to spam quickly in exchange for low FP cost.
Talismans
To make this build way more powerful, take the talismans like Twinblade Talisman, Green Turtle Talisman, Flock's Canvas Talisman, Shard of Alexander, and Fire Scorpion's Charm.
Armor
Make use of armor that best suits your build. The frenzy and twinblade combo look very good with most of the armor set out there. 
Wondrous Physick
The best Wondrous Physick combination for this build is Flame Shrouding Crystal Tear and Dexterity Knot Crystal Tear, Thorny Cracked Tear, or Cerulean Hidden Crystal Tear.