Skyrim is undoubtedly one of the biggest RPGs of the past decade. There are countless activities you can engage in within the game, such as fighting dragons, mastering magic, joining an assassin's guild, participating in a civil war, transforming into a werewolf or even becoming the lord of vampires.
Additionally, you can also engage in activities that mirror real-life experiences like getting married, constructing houses, and even fishing. However, with so much options, it's not uncommon to feel overwhelmed by the sheer amount of content available in the game.
In Skyrim's open-world sandbox, you have the freedom to explore without limitations. The only real downside of this freedom is that you could miss out on some valuable information that can make your adventure even more enjoyable.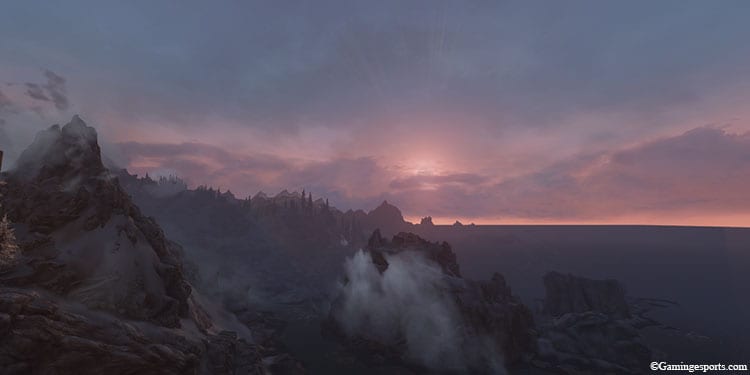 However, the abundance of quests, objectives, and errands can easily become overwhelming and distract you from your chosen path. This is why we've created a comprehensive guide covering the first things that you should probably do when starting out Skyrim.
So, let's start from the very beginning, 
Choose a Race
After sitting through Skyrim's iconic intro sequence, you'll soon reach Helgen for the scripted execution cutscene. This is also the part of the story where your character is introduced for the first time.
Here, you'll get to pick one of the ten available races in the game and also customize their appearances.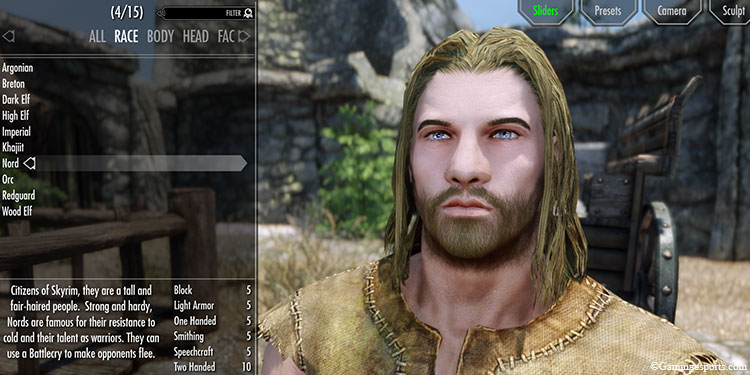 Make sure to choose the most logical race as it directly affects your play style as every race has different innate passive and racial abilities.
For example, Orcs are much better suited for a warrior class, whereas High Elves are designed to be strong wizards. Refer our article on best races in Skyrim and choose your character.
Pickup Valuable Loots
As you make your escape from the execution block, you'll have to follow either Ralof (the Stormcloak Rogue) or Hadvar (the Imperial Soldier). Regardless of the person you choose to go with, it will not affect the story.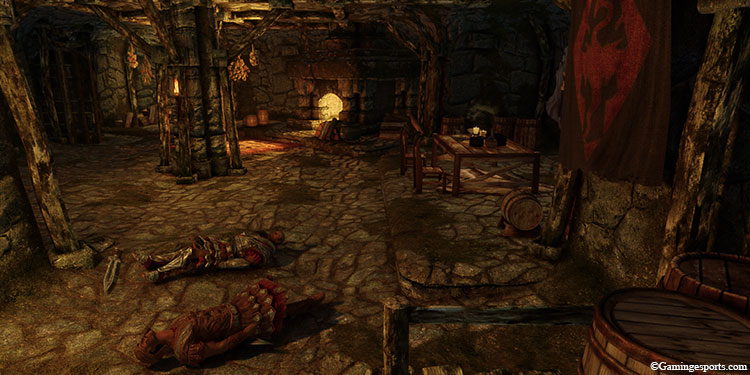 But what's important here is to pick up every valuable item that you can find from the cave. Initially, you only have a carry weight of 300, so focus on grabbing items that are lightweight and can fetch a decent amount of gold value.
Avoid picking heavy junk that has very low value. You can later sell all these loots to the merchants for gold coins and Speech skill experience points. 
With a higher speech skill, you can acquire its perks which will help you get a higher amount of gold coins while selling items.
Activate a Standing Stone
While you're on your way to Riverwood, you'll also come across some Standing Stones. These are special type of stone that can grant you a special bonus effect that will stay active up until you decide to pick a different Standing Stone.
The first set of Standing Stones that you'll come across is the Guardian Stones. It is impossible to miss this monument if you follow the road. Here, you'll find three similar-looking stones but with different engravings.
These are the Warrior Stone, the Thief Stone, and the Mage Stone. To activate a Guardian Stone, face towards them and press the Interact button.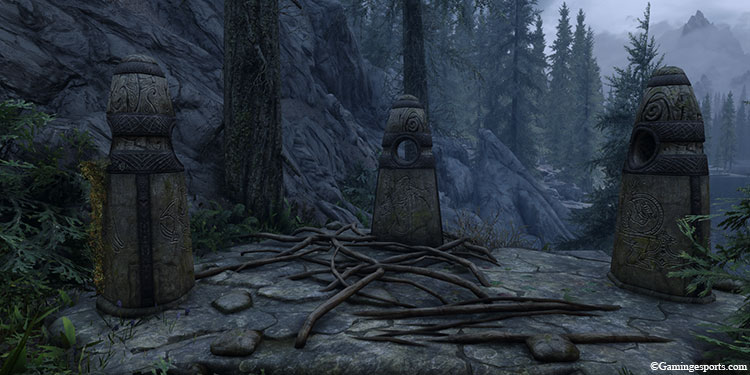 Activating any of these stones will grant you a bonus that will increase the skill improvement rate by 20%.
For example, activating the Warrior Stone will make your combat-related skills like Two-Handed, Block, and Heavy Armor improve much faster, whereas activating the Mage Stone will increase the skill improvement rate for Enchanting, Destruction, Restoration, etc. 
There's also another Standing Stone nearby, that you can reach by taking a slight detour from the main path. It is the Lady Stone, and you can get here by heading west from the Guardian Stone.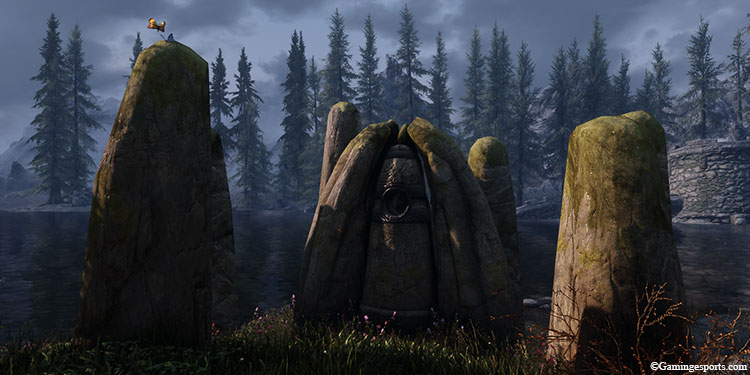 Activating this stone will increase your Health and Stamina regeneration rate by 25%, which is a very handy bonus, especially in the early game.
Harvest Wild Ingredients
The vast open area of Skyrim is filled with different floras and faunas, so make sure to pick up resources like herbs, flowers, fungi, butterflies, etc, while you're traveling through the lands.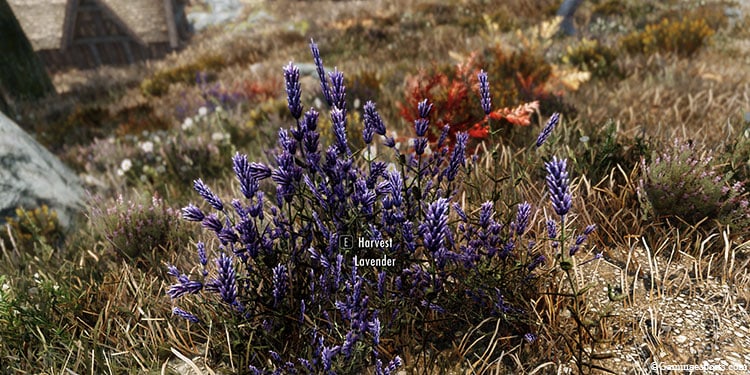 While harvesting wild resources might seem a bit trivial, later on, you can turn these ingredients into useful potions that you can use it on yourself or sell for a profit. Most of the ingredients barely weigh anything, so you can stack up huge amounts of ingredients.
Earn Some Gold Septim
As you reach your first village, Riverwood, you'll come across many characters like Blacksmiths, Merchants, Innkeepers, etc. But in order to get their services like buying weapons, food, or getting a place to spend the night, you'll need money.
Gold Septims is the official currency of Skyrim and all over Tamriel. They are relatively easy to come by as you can find them in treasure chests, corpses, satchels, etc.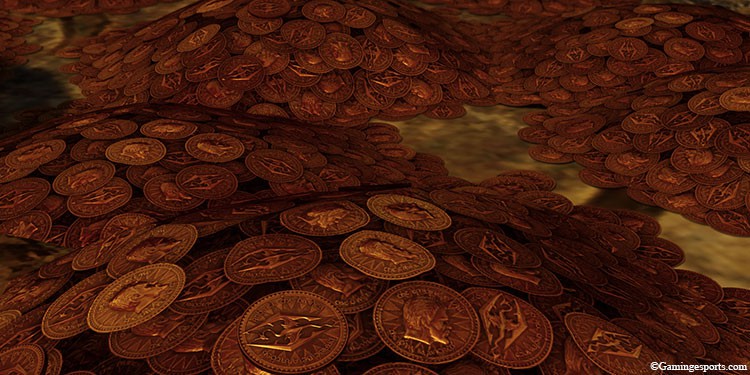 You can even receive Gold Septims for completing quests. There are three ways in particular that you can use to earn gold coins consistently in the early game.
Selling Items
Remember the items that we've picked up previously? Well, now's the time to sell all those items and make some money. You can sell all the items to the merchant in the Riverwood Traders shop.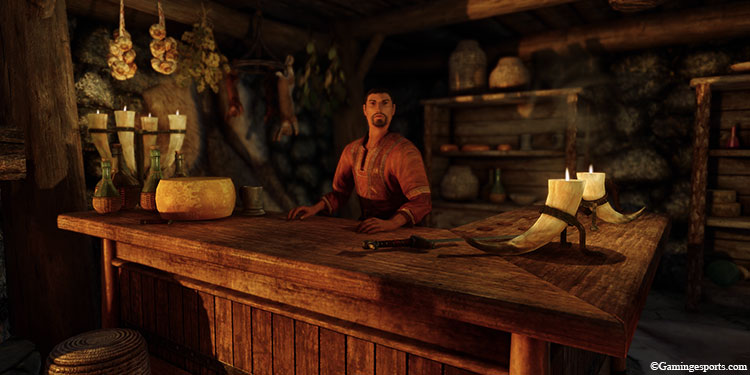 If you're good at stealth, then you can gather even more items to sell by stealing them.
But in order to sell the stolen items, you have to unlock the fences by joining the thieves guild. Or you can also acquire the Merchant perk from the Speech skill tree to sell stolen goods to any merchant in Skyrim.
Chopping Firewood
Another great way to earn some currency is by chopping up some firewood and selling them to the Mill owner. To do this, you'll need to do a few things.
First, you must get yourself a Woodcutter's axe. You can find one and a table beside the Mill.
Secondly, you must locate a Woodchopping block. Again, you can find a couple of chopping blocks right next to the Mill.
Interact with the chopping block to garner Firewoods. You can learn more about gathering Firewood from here.
Mining
Like cutting lumber, mining is also a viable way to get some ores and sell them for gold coins.
But first, you'll need to get a pickaxe. You can usually find them at mines or quarries. Then, after getting the pickaxe, interact with an ore vein to mine ores.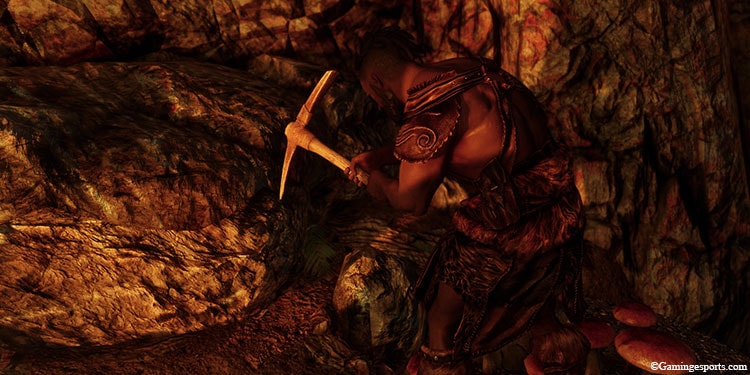 The mine that is located near Riverwood is the Embershard Mine. Here, you can discover a lot of Iron Ore veins.
Get a Free Follower
Our next objective is to get ourselves a companion or a follower, as going on an adventure with your follower is much more enjoyable than traveling alone. They can help you in your fight against dragons or steal stuff at your command.
The very first follower that you can get with ease is Faendal. He's a Wood Elf that you can find in Riverwood. He's a decent archer who can support you in combat from far away.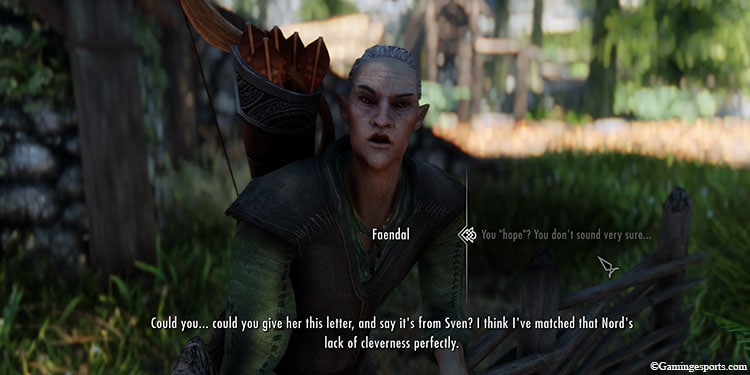 In order to make him your follower, you'll have to take his side and assist him during the A Lovely Letter questline.
Get the Best Gear Early
There are many different weapons in Skyrim, ranging from different styles, damage capabilities, etc. In the early game, you have access to only low-tier weapons and armor. But as you progress further and level up, you can get your hand on the best weapons the game offers.
And yes, while any decent weapon could work in the early game, I think it's still a good idea to carry at least a piece/set of strong equipment in your inventory, especially for dealing with tough enemies.
Getting these weapons/armors are optional if you prefer to set your own pace playing through the game. That being said, let's go over our list.
Bound Weapons: These aren't really weapons; they're conjuration spells that can take the form of weapons. Bound weapons have excellent damage capabilities, on par with the Daedric weapons. The only downside of these weapons is that they cannot be improved or upgraded. You can buy the Spell Tome or Bound Weapons from the court wizards in Whiterun.
Longhammer: Appearance-wise, this looks like a normal Orcish Warhammer. However, this Warhammer has one of the fastest swing speeds among all the two-handed weapons in the entire game. You can get this weapon from Liar's Retreat. Simply run past all the enemies and pick up the weapon at the end of the cave.
Elven Bow: While this bow isn't exactly the strongest bow in the game, but is still serviceable over other bows you get in the early game. You can get this bow from a locked weapon case at Jorrvaskr.
Ebony Blade: This is one of the better weapons in the game. This two-handed weapon has a unique appearance and ability tied to it that allows the weapon to grow even stronger, should you follow the advice from the Whispering Lady. To get this sword, talk to the innkeeper in Whiterun about the rumor of Jarl's troubled child.
Zephyr: In my opinion, this is the best bow that you can get in the game. In fact, this weapon is so good that it can carry you through the entirety of the campaign due to its unique enchantment that makes this bow fire faster than others. To get this bow, travel to Arkngthamz ruin.
Wabbajack: The Wabbajack staff is perhaps one of the most iconic and fun weapons ever. Firing this weapon on an enemy will inflict a random status on them. You can get this staff by speaking with Dervenin in Solitude.
Shrouded Armor Set: This is the best light armor set that you can get pretty early in the game. All you need to do to get this set is join the Dark Brotherhood guild.
Orchish Armor Set: In contrast to the Shrouded Armor, we have the Orchish armor. This bulky, heavy armor offers high defensive stats and is perfect for any warrior class. You can steal this set of armor in Largashbur
Buy Some Useful Spells
Regardless of the race you choose to start your game with, you will have the Flame and Healing spell. And while these spells are useful, to begin with, it is best to learn new useful spells as early as possible. This will later help you to level up your magical skills much more quickly. Here's a list of spells that are worth your while.
Muffle
Candlelight
Fast Healing
Conjure Familiar/Atronach
In order to learn any sort of spells, you'll first need to get its Spell Tome.
Note: Spell Tomes are special books that will unlock spells upon reading.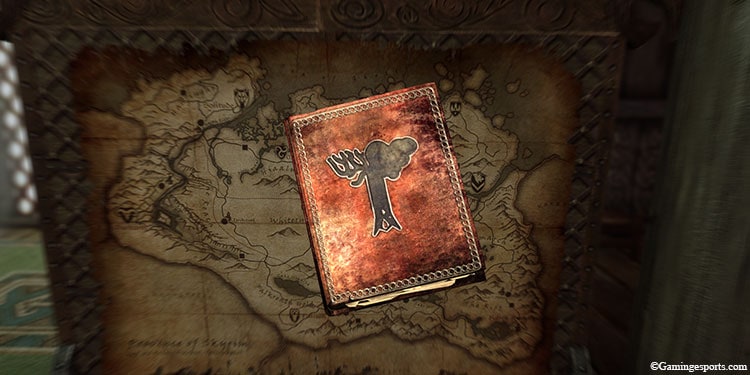 Generally, you can get Spell Tome from the World loot pool, or if you wish, you can buy it from mage merchants and court wizards.
Farengar Secret–Fire is the most accessible court wizard that you can find in the early game. He will be inside Dragonsreach in Whiterun.
Join a Faction
One of the things that you need to do pretty early is to find a permanent place to sleep. Sleeping in a bed grants you the Well Rested bonus, which increases the rate at which you gain experience points by 10%.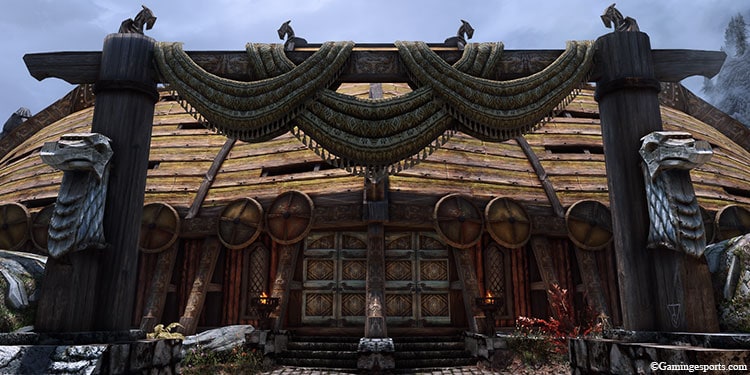 However, getting your bed means buying a house, which is very expensive in the early game, and sleeping at an inn will cost you gold coins every time.
Instead, an better way to get a free bed is to join a guild. You can join the Companions in Whiterun, the Thieves Guild in Riften, or the College of Winterhold in Winterhold.
As soon as you become a guild member, you'll get a room/dorm for yourself and other additional items like a wardrobe or chests to store your stuff.
Use the Carriage
Although the best way to travel between destinations quickly is via fast traveling, this option won't be available if you haven't discovered the location.
That is where the carriage feature can come in handy. This is an often overlooked feature in the game that lets you travel between the nine different holds, even the undiscovered one. Reach a city via the carriage and the fast traveling option for that particular hold will be activated.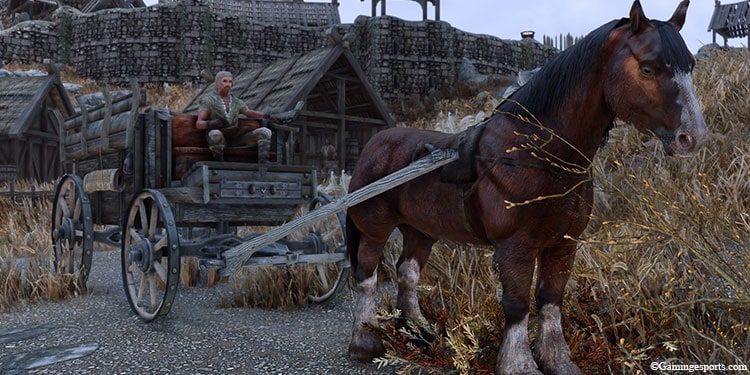 Traveling between the large five cities will cost you 20 gold coins, whereas the rest of the locations will cost you 50 gold coins.
Get a Horse for Free
Now, if you're more of an adventuring type of player, who wishes to travel to different holds while exploring the scenery, then you should get yourself a horse.
However, getting a horse from the stable is pretty expensive, and even if you manage to steal one, then you risk yourself getting a bounty.
You can obtain multiple horses for free throughout the game, like Frost, Shadowmere, Arvak, etc. But to get these horses, you have to progress a bit into the campaign.
That being said, there is one exceptional horse that you can get for free. There are no pre-requites to get this horse. You need to head to the designated location and mount the horse to claim it.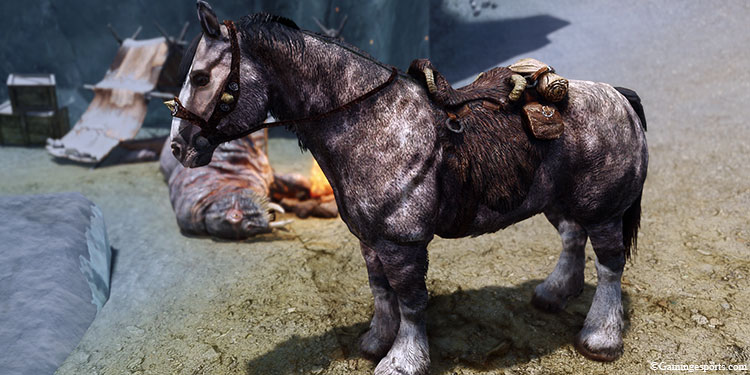 You can find this horse towards the eastern part of the map near Bleakcoast Cave.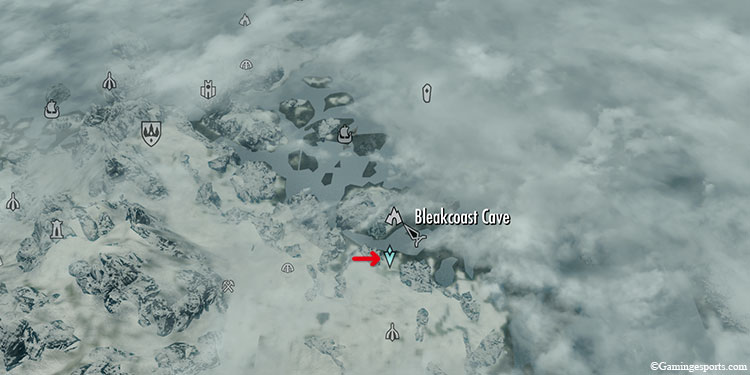 Invest in the Right Skills
As you play through the game, defeating enemies and completing quests, you'll level up your skills and your character's overall level.
Every time you level up your skills, a bit of experience points will get added to your character's overall level. And as you level up your character, you gain a perk point that can be used to gain perks to make you even stronger.
But the one thing to keep in mind is that perk points can be limited. As you reach the higher levels, it becomes much rarer. So I advise you not to spend your perk points haphazardly.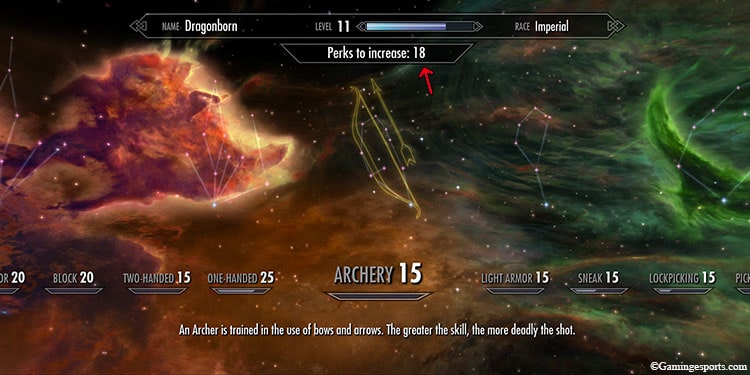 Instead, invest those points in getting the perks from the skills that you actually use. For example, getting perks from the Heavy Armor skill tree would be a complete waste if you're playing as a thief class.
If you're playing the game on Master or Legendary difficulty, you should prioritize leveling up your offensive skills first. This is because enemies have much bigger defensive stats and health pool on the harder difficulties. So taking out even the most common enemy can be much more difficult if you have low offensive skills.
Complete Dragon Rising Questline
As I did mention that there aren't such questlines that you need to complete first in order to enjoy the game; you're free to do anything you like first. But I still feel that you should at least consider completing the Dragon Rising quest line to kick off the main campaign and becoming the Dragonborn officially.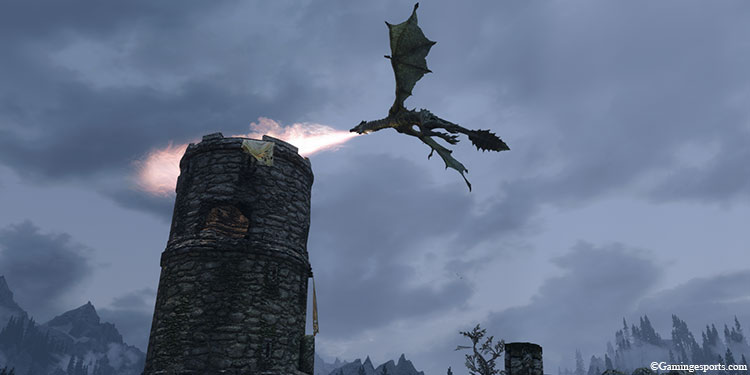 Furthermore, completing this quest will also unlock the Shouting ability. 
In contrast, you can avoid completing this questline to prevent dragons from ever spawning in your game. You'll forever be safe from the mythical beasts that like to randomly swoop in from the sky. In fact, you can even take advantage of the exploit and safely collect all the Dragon Shouts Words from the Word Walls. 
Still confused ? Check out our detailed video guide.